Perry Noble's NewSpring Church Gives Tips on How to Deal With Relatives on Christmas
Perry Noble's NewSpring Church Gives Tips on How to Deal With Relatives on Christmas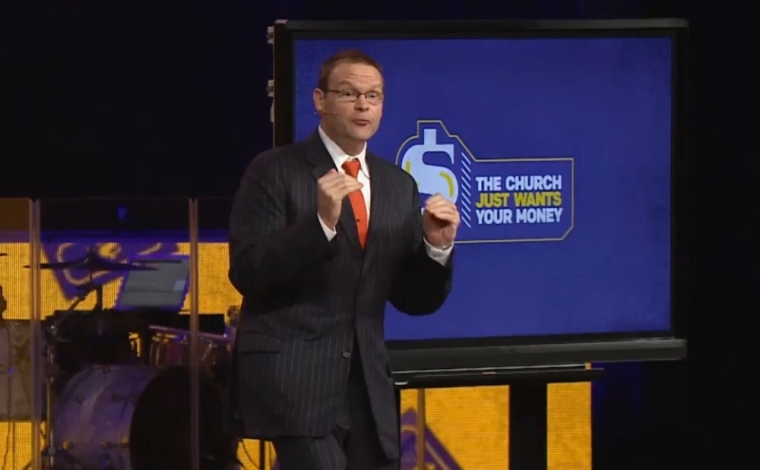 As Americans prepare to spend the holidays with friends and family, Pastor Perry Noble's NewSpring Church has offered words of advice for dealing with dramatic family members.
A recent blog post on the NewSpring Church website encourages Christians to approach their family dynamics while keeping four steps in mind: taking a deep breath, putting others before themselves, watching one's words, and resolving any issues before the day ends.
The instruction references Scripture for each of the four steps, encouraging Christians to look to the Bible and Jesus for guidance when dealing with less-than-ideal family situations.
The South Carolina-based church encourages Christians to remember that no family is perfect, writing: "Don't pretend your family is continually harmonious and never feels like a train wreck. Families consist of people, and people fight."
"If we simply change our perspective, our end goal transforms completely," the blog post adds, encouraging Christians to listen to their relatives' needs before jumping to conclusions about their situation.
"If your ears are open and your mouth is closed, it's impossible to say something you will regret! Listen to your family member, young or old, like you'd want Jesus to listen to you," the blog post continues, suggesting that readers take a deep breath and make an effort to speak only kind words to combative relatives.
The blog post also references Ephesians 4:26, calling on Christians to "not let the sun go down while you are still angry."
"This isn't advice; it's instruction. Resolve your issues before you go to bed. This includes a marital dispute, parental indifference, sibling spats, child conundrums, and friend falling-outs. Once you've put one issue behind you, the next one won't be so intimidating," the blog post suggests.
NewSpring Church, along with several other megachurches in the United States, have offered words of advice and guidance for the upcoming holiday season.
Along with discussing issues such as family dynamic, the NewSpring Church also offers advice on how to deal with depression around the holiday season.
A recent post from the megachurch encourages readers to turn to Jesus if they are experiencing depression this Christmas, suggesting that one's faith is not related to their level of Christmas spirit.
"Our faith is not defined by our feelings and Jesus doesn't base our spiritual 'status' on how we feel. Your Christmas spirit is not indicative of your relationship with God," the blog post states.
When dealing with a depressed friend or family member this holiday season, the best way to counter unhappy feelings can be through prayer and introducing the person to Jesus, according to the blog.
"You have been given an opportunity to share the key that unlocks this power in your loved one's life," the post adds.