Christon Gray on Breaking Christian Music Industry Mold in 'The Glory Album' (Interview)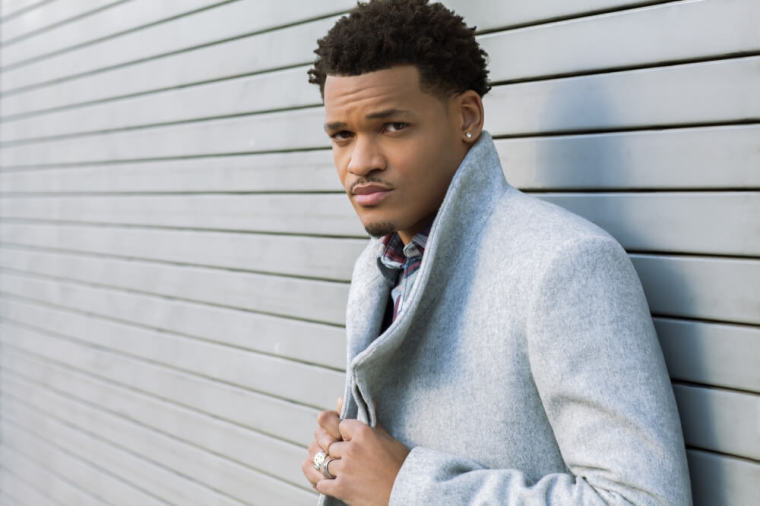 If Stevie Wonder, Kanye West, Kendrick Lamar and Frank Ocean could fuse their musical abilities for a Christian audience, it would probably sound something like Christon Gray.
While the 29-year-old Ohio native doesn't subscribe to any particular comparisons, he once believed that his style of rapping, singing, writing and producing music wouldn't fit into the confines of the Christian music industry.
"I've always been interested to go the mainstream route simply because the messages that I present I felt would be more accepted, or at least not as taboo in the mainstream market," Gray told The Christian Post. "It's not that I wanted the applause from a mainstream market, it's just that sonically it doesn't fit into gospel, contemporary Christian music or even a Christian hip-hop demographic."
Gray's desires came to fruition when multiple mainstream record labels expressed their interest in him. After gospel music powerhouse Kirk Franklin presented a deal with his RCA backed Fo Yo Soul record label, Gray realized he didn't have to definitively choose one genre of music.
"Signing with Kirk made me realize I had the access to someone that has the autonomy to change that. Kirk is known for going against the grain," he said about signing to Franklin's label last June. "I think he does it because he can't help it ... he's called to do it. The fact that he trusts God, I think we're in good company."
Now that his first project on Fo Yo Soul/RCA titled, The Glory Album is in stores, Gray hopes it does more than just showcase his dual talent for singing and rapping.
"I want [people] to be able to take away that Christon is all of these things and that they also find a bit of themselves in the music, answers to some life questions," he said. "If nothing else the relief of knowing that someone else has the same questions. There's definitely a wide range of emotional things that I'm looking to accomplish spiritually as well as musically."
Most rappers don't lead worship at their church, but Gray isn't most rappers. He used to write rhymes to classical music and croons with a velvety voice that landed him on the top 5 Billboard R&B albums charts with his 2014 solo debut School of Roses.
Before signing with Franklin's Fo Yo Soul Recordings/ RCA last June, Gray developed a strong following that heard him rap with The Elevationists for eight years and create music for fellow Christian rapper Lecrae's Reach Records.
Now, Gray has been granted a whole new platform, such as the opportunity to be featured as ESPN's music artists of the month in March, in which his music is paired with sports highlight reels.
Still, he realizes that the stakes are higher for him with The Glory Album.
"This may be my last opportunity to give a first impression of who Christon is both as a person as far as my musical influence and style. It's a much more diverse project, a lot more musicality," he told CP. "We go in a lot more different directions but you get heavy doses of everything."
There is no topic off limits for Gray on his new offering that manages to intertwine topics like faith, racism and marital troubles effortlessly. Still, balancing his career and family life have been anything but easy for Gray.
"I think I balance it by failing and trying to get it right. I've just been blessed with a wonderful family unit who sticks with me during that process," he revealed to CP. "I think a lot of times artists find themselves in that place where they have to choose between the two — if they're going to be an artist or if they're going to be a husband, father or both. For me, trying to do all three is something that is only being achieved through the grace of God."
For good measure, he added, "I'm not saying that to be deep. I'm saying that because Christon can't do it by himself."
Gray grew up in a Christian household and serves as a church worship leader. While faith is an important theme in both The Glory Album and his career, the musician proves that you don't need an over the top testimony to feel the power of Jesus Christ.
"I think that I've had very natural sort of experience with a supernatural God. I don't have a fluffy story," Gray said. "I wasn't on the brink of death, smoking, drinking or caught up in a lot of things that make up a lot of the more interesting testimonies. But I think for me, I realized what I was taught as a child was true."
Essentially, those lessons dealt with finding true peace in God alone.
"When I tried to find strength, joy or peace in myself, what I was looking for were found immediately in a relationship with Jesus Christ. Whether that was healing from a heartbreak or realizing that affirmations from Him were much more important than that from any human being," he recalled. "It's been a natural transition following Jesus and I don't see myself going anywhere else other than Him. Who else am I going to follow?"
Gray credits his family, friends and team for keeping him grounded and creating great music. However, it is that relationship with God that is preparing the artist for facing challenges that come with being a part of a tough industry.
"I think the music industry and the entertainment industry as a whole is something you can't predict for an individual's journey, but you can see a definite need for preparation and consistency. I think the challenge is to maintain what I've prepared for and maintain who I am," he said. "In my alone time having a relationship with Jesus Christ is very helpful because I'm able to give over my burdens with these challenges and essentially allow him to work through me."
The artist trusts God will help him even through failure because, "it's His grace that keeps me going."
For more information about Christon Gray or his new album, visit www.christongray.com.