Church Employee Charged With Stealing Over $100K From Maryland Congregation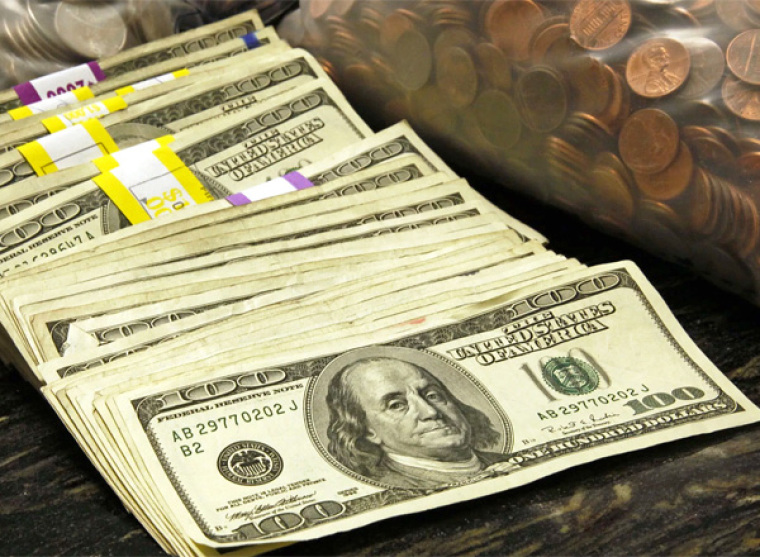 A Maryland woman has been charged with embezzling more than $100,000 from her church in a scheme that lasted several months.
Fifty-one-year-old Teresa M. Kolacz, a former employee of the St. George Greek Orthodox Church in Ocean City, Maryland, was arrested for allegedly stealing over $100,000 from the church last year, according to Maryland Coast Dispatch.
Kolacz was charged with embezzlement and 11 counts of forgery, after a police investigation with the assistance of the Worcester County State's Attorney's Office found that she began stealing the money in June 2017.
She was released on a $50,000-bond.
A preliminary hearing has been scheduled for Oct. 2, and the trial is expected to begin on Nov. 5.
Earlier this month, a 63-year-old woman was found guilty of embezzling more than $818,000 from a Catholic church in Wisconsin.
Deborah Marcellus, who served as the director of development of St. Joseph's Catholic Church in Rice Lake, pleaded guilty in U.S. District Court in Madison to wire fraud and filing a false income tax return. Marcellus generated more than 200 fraudulent checks from church bank accounts for $818,604 from 2011 until April 2017, according to an investigation done by the IRS and the Rice Lake Police Department.
In March, a Southern Baptist church treasurer in Missouri was arrested and indicted by a federal grand jury after it was alleged that he stole between $300,000 and $750,000 from his congregation, which suffered the loss of its church building in a "suspicious" December 2016 fire.
Sixty-eight-year-old Donald White was arrested and charged with two counts wire fraud in connection to the theft of thousands of dollars from the Antioch Baptist Church in Hannibal.
Last October, Robbie Wilkerson, the founding pastor of New Birth Christian Center church in Chicago, Illinois, was sentenced to 37 months in prison for defrauding a food program for low-income children. His wife, Tasha Wilkerson, were sentenced to 12 months and one day in prison.
Pastor Wilkerson was also ordered to pay $440,964 in restitution, and his wife $40,001.
The church operated a summer food program to provide meals to low-income students when schools were not in session, and it claimed it provided about 267,000 meals to low-income children in 2010, when it actually served fewer than 100,000 meals.
In the U.K. earlier this month, a 70-year-old woman who was jailed for embezzling more than $95,000 from her church while she was in charge of its accounts repaid the amount after her son and daughter-in-law sold their own house to raise the money.
Janet Farquhar admitted in April to having transferred the cash belonging to Chalmers Memorial Church, in Port Seton, East Lothian, which is part of the Church of Scotland, into her own account over a period of eight years while she was the treasurer, and was sentenced to 18 months in prison but was released after she appealed.