Church of the Highlands Buys Cahaba Grand Conference Center in Alabama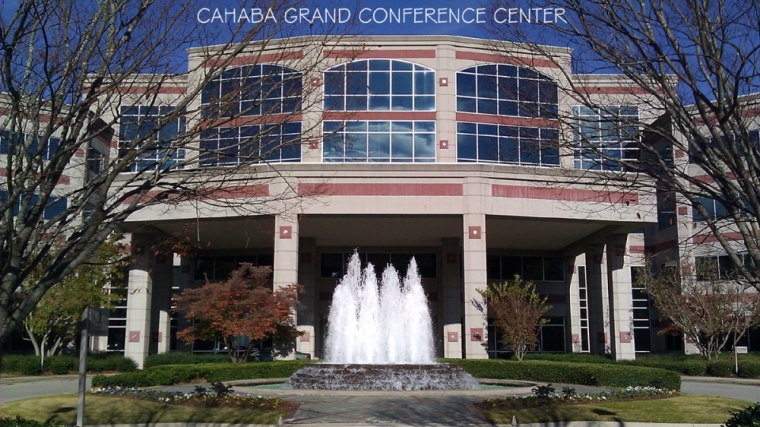 One of the largest churches in America, the Church of the Highlands in Birmingham, Alabama, announced Sunday that they have purchased the sprawling Cahaba Grand Conference Center as a permanent home for their 14th campus for a fraction of what the property is worth.
Church of the Highlands lead pastor, Chris Hodges, made the announcement Sunday during a live broadcast to the 14 campuses from the main campus on Grants Mill Road, according to AL.com. Hodges said the church has been holding services for its Grandview branch campus at the site since March 6.
"This past week, we wrote a check and we own that conference center," Hodges said. He told the congregation that the church purchased the conference center for a quarter of its value but he did not say how much the church paid for it.
Former owners of the property, Daniel Corporation, said they were impressed with the impact the church has had on the community but did not divulge what the church paid for the property either.
"We are really blown away by the impact the Church of the Highlands has made in this community and throughout the state," Pat Henry, president of the Commercial division of Daniel Corporation, told AL.com. "It really is phenomenal."
The Cahaba Grand Conference Center was built in 1997 as the Richard M. Scrushy Conference Center, part of the HealthSouth headquarters campus. It is located within the Cahaba Center at Grandview at 3660 Grandview Parkway. The conference center features a 23,000 square-foot ballroom, which can be subdivided into smaller rooms.
Pastor Hodges along with 34 others started Church of the Highlands in Alabama on Feb. 4, 2001 with a dream to help people connect with God in a church without letting structures and programs get in the way according to the church's website. At his first Sunday service held at the Fine Arts Center of Mountain Brook High School, more than 350 attended. The church grew rapidly after that and more than 30,000 people now attend services at Church at the Highlands campuses each weekend.
Services at the Grandview campus are held at 9:30 a.m. and 11:30 a.m. on Sundays at the new facility.
Church at the Highlands also opened its 13th campus in Gadsden on Feb. 7.