Church pastor, wife sentenced after using homeless for forced labor, stealing benefits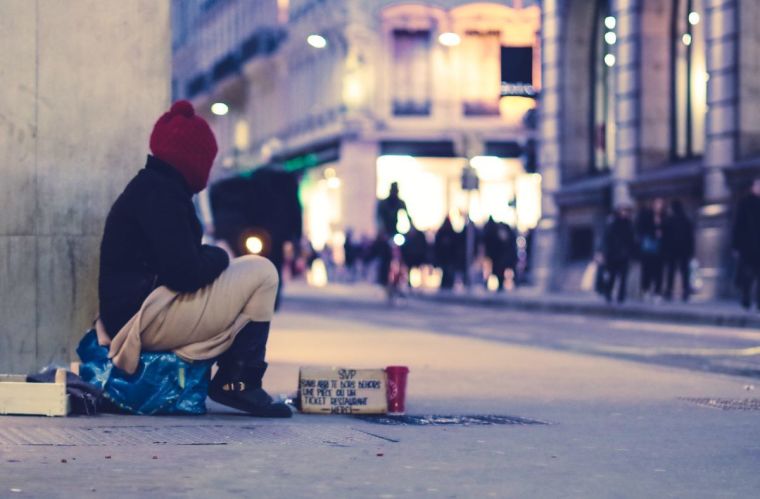 A California pastor and his wife will serve time behind bars after pleading guilty to forcing homeless people to give up their welfare benefits and panhandle for up to nine hours a day, six days a week, in what federal prosecutors call a church labor trafficking scheme.  
Victor Gonzalez, the head pastor of Imperial Valley Ministries, was sentenced to six months in prison and an additional six months in home confinement after pleading guilty to conspiracy to commit benefits fraud in a San Diego federal court. His wife, Susan Gonzalez, received a time-served sentence. 
The church, headquartered in El Centro, owned and operated group homes for men and women in the El Centro area, Calexico and Chula Vista. According to prosecutors, they recruited from outside El Centro and as far away as Texas. 
Prosecutors allege that IVM leaders forced group home program participants to panhandle and held those who joined the program confined in group homes against their will. An indictment alleges that the defendants confiscated identification documents that prevented participants from leaving their homes. 
Participants were also forced to adhere to church rules, which included no contact with family members for roughly 30 days from the time they joined, City News Service reports. 
The defendants also used and distributed benefits the participants received through the Supplemental Nutrition Assistance Program, according to the plea agreement. 
Gonzalez's attorney, Robert Rexrode, was quoted by City News Service as saying that IVM's program was like any other "aggressive drug treatment program" where rules are stricter and often prevent participants from contacting others as they remain in confinement.
Rexrode argued that the fundraising IVM participants took part in was not involuntary and that Gonzalez completed the ministry program and wanted participants to follow the same rules he did.
Gonzalez reportedly lived for free in an El Centro home and had access to a weekly salary and "other financial benefits such as occasional $ 1,000' blessings' from IVM," noted City News Service. 
According to a statement released in 2019 by the U.S. Attorney's Office based out of the Southern District of California, the Gonzalezes are two of about a dozen defendants indicted in the case. 
The allegations are based on the defendant's alleged involvement in recruiting homeless people in San Diego and other cities and forcing them to raise money on behalf of the El Centro-based church.
All the other co-defendants, prosecutors say,  pleaded guilty alongside the Gonzalez for their involvement in recruiting homeless people for labor-intensive work and panhandling for church leaders to reap the financial benefits. 
The U.S. Attorney's Office confirmed that the church spearheaded roughly 30 affiliate churches in the United States and Mexico. The church's mission statement included the goal of helping "to restore drug addicts and their families."
The Salvation Army issued a case study in 2020 expressing concerns about the ministry's labor tactics as having been "a disturbing case of labor trafficking in which leaders of a church ministry exploited several people under the guise of helping them." 
"Often, faith communities can have a powerful and positive impact on people's lives but unfortunately sometimes that power is manipulated and corrupted by individuals who are willing to exploit others for their own benefit. This case is a tragic example of how vulnerabilities are targeted by traffickers and power and control are employed to exploit victims," the Christian charity stated in a report. 
The Salvation Army defined labor trafficking under the Trafficking Victims Protection Act as "the use of force, fraud, or coercion to recruit, harbor, transport, obtain or employ a person for labor or services in involuntary servitude, peonage, debt bondage, or slavery." 
"We know that at least one of the victims reached out to the police. Law enforcement was key in identifying this trafficking situation and making arrests. There are many details of this case that are still unknown, but it is still important to consider what points of identification were missed," The Salvation Army continued. 
"What red flags might community members living and working near the group homes, bus stations, or panhandling sites have noticed? Were there medical providers that had contact with the victims? Could the employees in the benefits office have picked up on anything strange?"