Churches, Christian-Based Recovery Groups Playing Vital Role in Saving America's Working Class From Addiction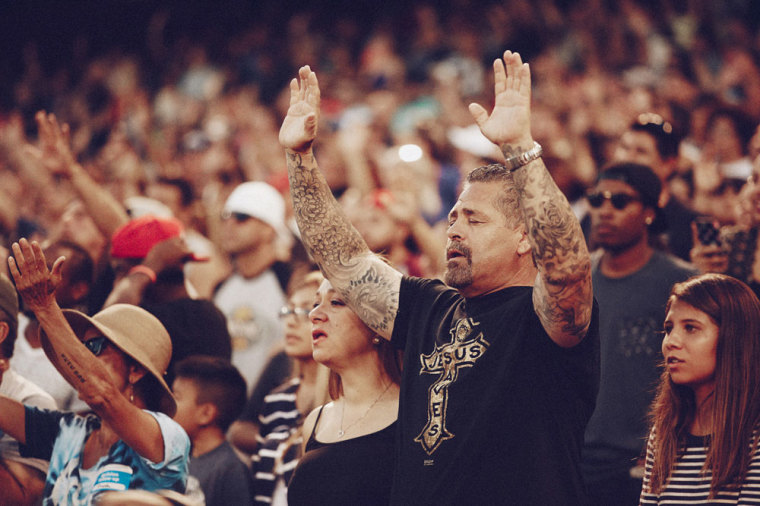 America's working class has been the subject of studies analyzing the large spikes in alcohol- and drug-related deaths over the last few decades, and churches and Christian-based recovery groups are playing a vital role in saving lives by helping people overcome their addictions.
"The church should have a role in helping people with any type of addiction. Depending on the congregation and their level of resources that help will vary. Some churches are taking an active role in developing in-house assistance and counseling while others that are not funded for this type of activity are partnering with people in their congregation who have a heart and vision for this type of ministry," said Ray Perea, CEO and facility director of Revival Recovery Services in Apple Valley, California, in an interview with The Christian Post.
"As with anything it is a two sided issue. People need to reach out and make their struggle known in order for the church to help. Many people would rather keep their problem hidden. There is always room for improvement. As people begin to reach out I see the church in the future being able to provide more solutions," Perea added.
Janet Perea, who is Revival's executive director, explained that the Christian-based organization, which offers various recovery services for clients, including a Bible-based 12-step program, has always seen a high percentage of addiction among the working class.
"Every person that we have treated is either currently working or is no longer working as the result of the addiction," she told CP.
Perea added, however, that when it comes to addiction it does not matter so much if a person is employed or unemployed.
"In many cases there has been some sort of trauma (death, physical, mental, sexual abuse and or abandonment) at an early age. Usually, the one suffering from the addiction doesn't realize where that trauma is. They may hold on to one life event that they believe to be the cause, but many times its even further back then what they remember," she said.
Analytical studies, such as findings reported by two Princeton economists, Angus Deaton and Anne Case, have found that addiction abuse continues to play a leading role in rising mortality rates among certain sections of American society, as The New York Times reported in November 2015.
Mortality data from the Centers for Disease Control and Prevention and other sources found that unlike other groups that are seeing improvement, middle-aged white Americans have seen annual death rates go up, precisely due to an epidemic of suicides and afflictions connected to substance abuse, such as alcoholic liver diseases and overdosing on drugs like heroin.
Erik Epp of Addiction No More, a 24-hour helpline for addiction supported sites, which connects people to faith-based drug rehabilitation programs, told CP in a separate interview that as much as 85 percent of calls they receive come from working class families.