Churches That Only Offer Traditional Worship Services Risk Losing Young People: Chaplain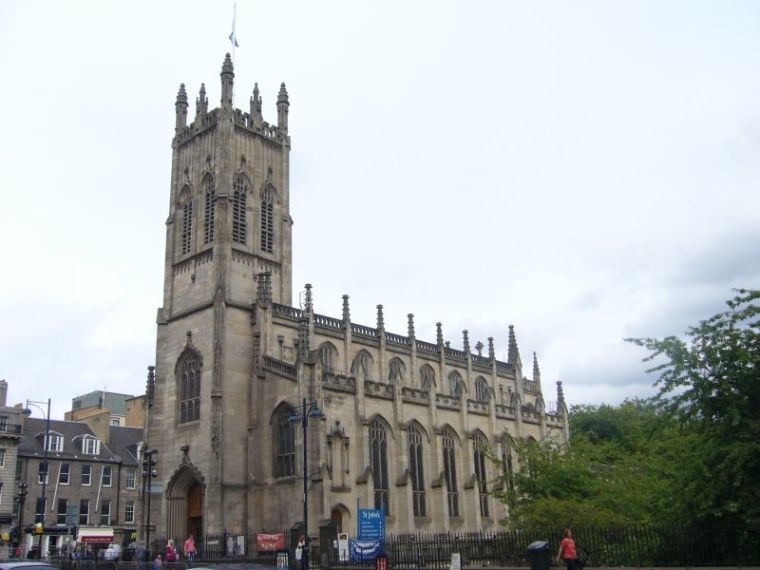 The Church of Scotland is risking becoming irrelevant unless it moves from traditional worship services with hymns to reaching young people using smartphone technology, according to an honorary chaplain to the queen.
The Telegraph reported on Sunday that John Chalmers, former moderator of the General Assembly of the Church of Scotland, said that the Kirk — a Scottish word that refers to the official Church — is failing and unless it fundamentally revamps its approach they will not connect with younger generations.
The one-size-fits-all model of Church centered on the buildings does not attract modern worshipers, he said, and even if the Church ends up looking nothing like it used to, the tools for attracting young people are "now quite literally in our hands."
"A whole new generation cannot be separated from their smart phones and tablets. In these there is the power to help to sustain people on their spiritual journey and nourish their inner life," Chalmers said.
Suggesting such an overhaul was not easy for the chaplain, particularly because the "hymns and songs of faith" and the church buildings constitute the "core diet" of his faith.
"I would rather not see their passing and if I thought they were the recipe for nourishing the faith of a future generation I would put all my efforts into keeping the tradition alive," he wrote.
"The purpose of God is not about saving denominations or institutions from extinction and the mission of church is about building communities of justice and peace and love — the Church of Scotland can be a part of that mission or it can drift into irrelevance and obscurity."
These changes are inevitable, he argued.
"Patterns of living are not going to shift back in time, so space for spiritual reflection and development now need to take on a different form, and they need to be built into the rhythm of life as it is, not as we would wish it to be," Chalmers wrote.
A recent survey shows that church attendance across Scotland has dropped by more than half in the past three decades, with the official Church of Scotland suffering the greatest losses. Approximately 390,000 Scots now attend church regularly, compared to 854,000 in 1984, a census shows. Forty-two percent of those churchgoers are ages 65 and older.
A study conducted in England in December 2016, however, showed that far more young people in Britain are Christian than previously thought, and that thousands of them are converting after visiting a church building.
The study showed that about 13 percent of teenagers decided to become a Christian after a visit to a church or cathedral.
Chalmer's comments come at a time when digital communication is skyrocketing among the young and some warn that smartphone technology use is fueling a mental health crisis.
"A standard finding in the social psychological literature is that people act in a relatively anti-social manner when their identities are covered up — when they are acting anonymously," wrote Glenn Geher, a psychology professor at SUNY-New Paltz, as CP noted in July.
Last month, LivePerson Inc. revealed their findings from a survey they conducted, showing that over two thirds of adults ages 18–34 communicated with other people digitally more than they communicated in person. The numbers are even larger in the United Kingdom.
"Gen Z and millennials communicate with others more digitally than in person (65 percent). This percentage is even higher in English-speaking countries, with the U.S. (73.7 percent) and U.K. (74.4 percent) relying more heavily on digital channels for communication," according to a company press release.