Churches Opposed to Gay Marriage Would Be Protected from IRS Under Proposed House Republican Bill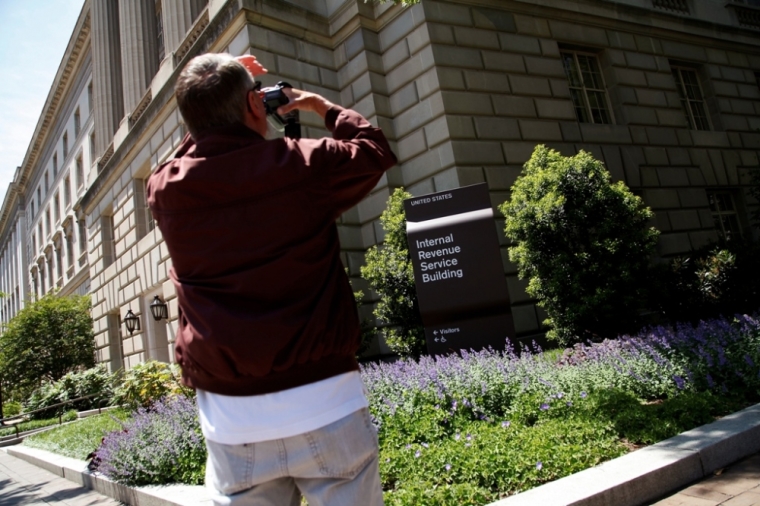 A bill introduced to protect churches and religious organizations from IRS and other federal punishment may be gaining steam according to lawmakers; however, only one Democrat currently co-sponsors the religious freedom bill.
Congressman Raul Labrador (R-Idaho), a co-founder of the conservative Freedom Caucus, is pushing support for the "First Amendment Defense Act" (H.R. 2802) that is designed to protect same-sex marriage dissenting religious churches and organizations from possible IRS penalties and persecution.
While America's "first freedom" is no longer a foregone conclusion in today's cultural climate and new understandings of sexual rights, the "First Amendment Defense Act" would only affect the federal government and is not binding on the states. Conservative lawmakers are hopeful that the legislation will set an example for states currently persecuting citizens for dissenting from participation in same-sex wedding ceremonies.
Writing in the Independent Journal Review last week, Michael Needham and Ryan T. Anderson urge passage of the legislation if Americans want a continuation of religious freedom. They also note, "It's a sad state of affairs that this guarantee needs to be spelled out in legislation, but here we are."
According to The Hill, nearly 50 Republicans signed on to the legislation just last week but Labrador has clashed with more moderate and "mainstream" Republican leaders in the past. Leadership has retaliated against some House conservatives by stripping them of committee assignments and blocking their legislation from the floor. House Speaker John Boehner, R-Ohio, has yet to weigh in on the bill designed to protect religious liberty.
In the House, the bill has been referred to the Oversight and Government Reform Committee as well as Ways and Means. However, Labrador is confident and taking the word of the GOP leadership that they won't stand in the way of the legislation. Currently the legislation now has over 100 GOP co-sponsors and has the endorsement of Steve Scalise, R-La., current Majority Whip in the House.
Rep. Roger Williams, R-Texas, told The Hill that he believes the bill "should stand on its merits, and I believe the bill has its merits."
Senator Mike Lee, R-Utah, defended the bill to NPR last week claiming the legislation is "especially important" when it comes to religious freedom and the "bill is aimed at prohibiting" that. Lee is fighting for the bill's support in the U.S. Senate.
Rep. Barry Loudermilk, R-Ga., signed on as a co-sponsor to the legislation and a statement released by his office declared, "The First Amendment Defense Act is an anti-government bullying bill that protects all Americans from the government punishing and persecuting them for following their religious convictions.
"Whether you agree or disagree with same-sex marriage is not the issue," declared Rep. Loudermilk. "What is at stake is whether we remain a nation that protects an individuals' right of conscience, or force all people to conform to a common belief system, dictated by the hand of government."
According to The Hill, Illinois Rep. Dan Lipinski is the only House Democrat who has signed on to co-sponsor the legislation, meaning Labrador has to weigh heavily on House Republicans to pass the measure.
Labrador, who previously challenged Majority Leader Kevin McCarthy, R-Calif., for his position in the House, is also beholden to McCarthy, who controls the schedule for floor votes in the House. The Freedom Caucus in the U.S. House has about 40 members and has often been at odds with Republican leadership, especially on budget issues.
President Obama himself has said as recently as last month that "Americans of goodwill continue to hold a wide range of views on this issue," and he reiterated support for "different viewpoints" and "our deep commitment to religious freedom."
Some Democrat lawmakers in Congress have said they can't support the legislation, claiming it will discriminate against gay citizens. It is uncertain if the president would be willing to buck powerful gay rights activists and allies to sign the bill into law if it passes.