'How to be a Lesbian in 10 Days' Show Canceled After Criticism From Christian Senator
The University of South Carolina Upstate has canceled a gay-themed show following outcry from conservative state lawmakers.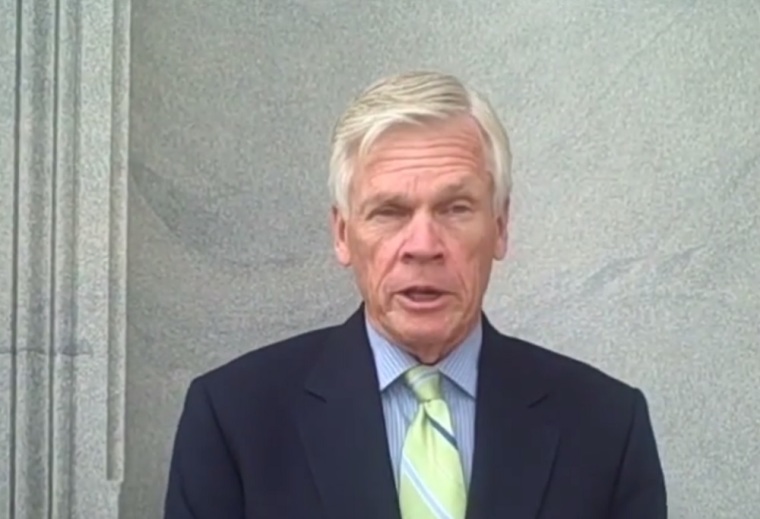 Mike Fair, who has served in state government since 1984, suggested that the publicly funded college was lionizing homosexuality.
"It's just not normal and then you glorify, or it seems to me, that the promotion at USC is a glorification of same sex orientation," Republican state Sen. Mike Fair told WYFF.
In March, the South Carolina House voted to cut $17,146 from USC Upstate's budget, the exact cost of its required reading room, which this year selected Out Loud: The Best of Rainbow Radio, a book which recounts the stories of LGBT men and women previously shared on air.
Earlier this week, the school canceled the satirical "How to Become a Lesbian in 10 Days or Less," which was scheduled to be performed during the April 10-11 Bodies of Knowledge Symposium and Conference. Fair suggested that the show "not an explanation of 'I was born this way,'" but "recruiting."
According to Tammy E. Whaley, the assistant vice chancellor for USC Upstate communications, Fair misunderstood the intention behind the show.
"The title of 'How to Become a Lesbian in 10 Days or Less,' while deliberately provocative, is satirical in nature but has not been received as such. The controversy surrounding this performance has become a distraction to the educational mission of USC Upstate and the overall purpose of the Bodies of Knowledge symposium. As a result, we have canceled this segment of the symposium," she said in a statement.
Fair is not the only critic from his state to lambast the USC Upstate's program. State Sen. Kevin Bryant (R) labeled the show a "perversion."
"If they've got extra money sitting around to promote perversion, obviously they've got more money than they really need," Bryant, who sits on the Senate budget committee, told The State on Friday.
Gail Stephenson, president of Upstate Pride, a campus LGBT activist group, argued that the move would only cause further censorship at her school.
"Diversity is diversity. And we can't just say we are going to choose this part of diversity, but we're not going to choose this part of diversity. Then what's next? Are we going to cut out women's studies? Racial integration?" said Stephenson.
Since assuming office, Fair has long been critical of homosexuality and early on in his legislative career proposed legislation which would have mandated South Carolina sex education classes to teach that homosexual behavior was "unnatural, unhealthy and illegal."
Rep. Garry Smith, Fair's colleague in the House, also has proposed cutting $52,000 to the College of Charleston after it chose Fun Home, a memoir by a lesbian woman, as its required reading.