Controversial Speakers Headline Justice Conference in Chicago
Controversial Speakers Headline Justice Conference in Chicago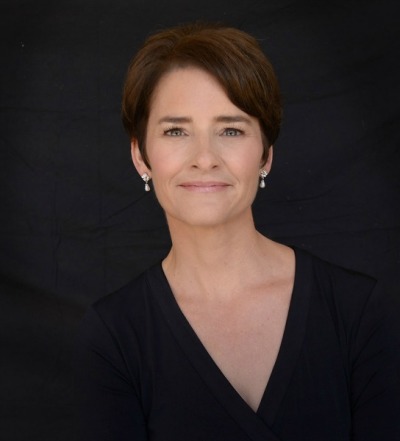 About 2,500 people will gather in Chicago's Auditorium Theater tonight and tomorrow for the Justice Conference and hear some top evangelical speakers champion the plight of the marginalized and poor. They also will hear some voices far outside evangelicalism do the same, including prominent socialist, activist and professor at Union Theological Seminary, Cornel West. Also, leading a panel discussion on racial justice will be Rev. Otis Moss III, the successor to President Obama's former pastor, Rev. Jeremiah Wright, at Trinity United Church of Christ in Chicago.
According to Stephan Bauman, president and CEO of World Relief, which is sponsoring the conference, this wide diversity is by design. "What we have done with the conference in the past, and are certainly doing this year," Bauman said, is "bring in a voice that might be more controversial or liberal, like Cornel West," but then "complement his voice with much more mainstream evangelical voices like Louie Giglio or Bob Goff or even Eugene Cho. . . . So, let's bring out the broader voice of justice and let people decide what's true, what's right."
Some evangelical leaders, though, are expressing concern that those attending the conference may not be prepared to critically analyze the ideas they will hear. Both West and Moss are proponents of black liberation theology – a theological perspective that views Christianity as a means of liberating black people from white oppression.
"What's happening is liberation theology is being veiled as social justice," said Chelsen Vicari, evangelical director of the Institute for Religion and Democracy. "I've even heard it called 'justice theology' and it's misguiding young Christians." Vicari said liberation theology leaves out Christ and seeks to institute a "socialist utopia" by focusing on entitlement programs and wealth redistribution. Similarly, Dr. Michael Rydelnik, an author and professor at the Moody Bible Institute, said liberation theology is incompatible with the gospel because it "sees redemption as social action and deliverance from poverty and those kinds of issues, not deliverance from sin."
Yet, Mark Reddy, executive producer of the Justice Conference, said proponents of liberation theology offer an important perspective for Christians to consider. "Liberation theology aligns more with the disenfranchised, the powerless, so I think that's a positive thing . . . I think Jesus did that." He added, "The Christian church shouldn't necessarily be the central dominant power paradigm, but has the opportunity to bring critique to culture, to power, from the outside, and therefore seeks to serve the marginalized, the oppressed, and the orphans, the widows wherever they are."
Similarly, Dr. Nicolas Wolterstorff, an evangelical scholar who has spoken at multiple Justice Conferences, says he sees nothing wrong with liberation theology. "It seems to me to read the Bible as a whole, the Old Testament and the New Testament . . . that the Kingdom of God cannot possibly be read as just some future heaven . . . but it's justice in this world."
Bauman added that with recent racial tensions erupting in places like Baltimore and Ferguson, the conference wanted to address race issues with people like West "who could really speak to it." Bauman said West has "been at the forefront of the conversation on police brutality in our country today . . . When you start to look at some of the recent (incidents of brutality), it's hard for anyone to take a look and say there's not a systemic problem. . . . I think people like Cornel actually awaken our conscience to that."
The Justice Conference, which began in 2011, has invited other controversial speakers outside the evangelical tradition to speak at past conferences. One of them is Walter Brueggemann, an Old Testament theologian and minister in the United Church of Christ whose talk in 2012 Bauman called "electric."
In that talk, Brueggemann compared greedy economics and oppressive politics to Baal worship and encouraged Christians of all political persuasions to work to help the vulnerable. Though Brueggemann said he doesn't believe any political system "enjoys the blessing of the gospel," he said, "I happen to think that the raw power of government needs to be mobilized" to help the poor and weak. He added, "I belong to a theological tradition that doesn't talk primarily about Jesus' sacrificial death, but talks about how Jesus was executed by the power establishment because they couldn't tolerate his transformative energy and power that was inviting vulnerable people back into the political economy."
Dr. Mark Amstutz, an author and professor of political science at Wheaton College, says he appreciates that people like Brueggemann, West and Wolterstorff raise awareness of the moral issues surrounding justice. But, he said progressive thinkers rarely focus on job creation, but instead focus on wealth redistribution within, and among, nations. He says this socialist model is appealing because of its simplicity, but doesn't work. "The myth of socialism is that you can improve the human condition by simply taking a pie and cutting it up in different slices," he said. However, "The people who get it right are those who say, 'How can we increase the pie?'"
He added that Wolterstorff's so-called "dependency theory" has been debunked in the past two decades. According to this theory, poverty is a direct byproduct of global capitalism – and the rich, powerful countries get rich at the expense of poor countries. However, Amstutz said the facts show the exact opposite. According to the UN Human Development Report, the world's low- and medium-development nations grew faster than the high-development nations from 1990 to 2005. Also, since 1990, global poverty rates have been cut in half. "The reason why we know (dependency theory) is a false paradigm is that the world has said so," Amstutz said. "Even in the country where I grew up – southern Chile – the poor are less poor today. In China, the poor are less poor."
Wolterstorff, however, said he doesn't deny that the free market has benefitted most of the world. However, he maintained that in general, the countries "with the great capital wealth benefit most." As an example, he cited the Belgian colonization of the Congo in the early- and mid-20th Century, which was notoriously brutal.
Some evangelicals have also raised concerns that the Justice Conference may have an anti-Israel bent because of the presence of West and also Lynn Hybels, co-founder of Willow Creek Community Church, who has sometimes criticized Israel. Jim Fletcher, a member of the executive committee of the National Christian Leadership Conference for Israel, wrote in an article that "West's anti-Semitic ties are deeply disturbing." Fletcher noted that in 2012, West was a celebrity sponsor along with Rev. Jeremiah Wright of the 2012 Global March to Jerusalem, an anti-Israel protest. Fletcher also objected to Hybels' criticism of Israeli policies in the West Bank and Gaza, calling them, "All standard PLO fare."
Reddy said he supports West's and Wright's freedom "to make the choices and lead the lives that their conviction calls them to lead," though he admitted that some of their involvement is "concerning." Bauman objected to characterizing Hybels as anti-Israel. "She's pro-Israel. She's pro-Palestine. And, above all, she's pro-Jesus," he said. "It saddens me to see that some followers of Jesus . . . would want to polarize the issue and convince ourselves we cannot be both – that we have to be 100-percent behind Israel. And, if you're pro-Palestine in any way, shape or form, that that compromises a position on Israel."
However, Rydelnik, who is a Jewish believer, said his main concern is that both Palestine and Israel are represented fairly. "Whenever I hear people concerned or this kind of approach to justice, they automatically make Israel the villain in the Middle East and the Palestinians the victim. What they say is, 'We're looking for justice for the Palestinians.' . . . However, there's a great case to be made that there should be justice for Jewish people – that Israel has justice on her side."
Marsha Vaughn, a psychology professor at Judson University in Elgin, Illinois, has attended two prior Justice Conferences and is taking a group of 11 students, staff and alumni to this year's conference. She said each one has exposed her to new perspectives and work regarding justice and said the speakers have been "phenomenal." She noted that this year's conference will likely be more controversial because of West's and Moss' presence, but added, "just because you go to a conference doesn't mean you have to agree with everything you hear. . . . Go with an open heart and a critical ear. Go with one ear attuned to the speaker and one ear attuned to whatever the Holy Spirit is speaking."
In addition to Chicago, the Justice Conference is being simulcast to several remote locations throughout the U.S., Hong Kong and Melbourne, Australia. Organizers expect an additional 2,500 people to participate in the conference via simulcast.
Julie Roys is a speaker, freelance journalist and blogger at www.julieroys.com. She also is the host of a national radio program on the Moody Radio Network called, Up For Debate. Julie and her husband live in the Chicago suburbs and have three children