Country Stars Tim McGraw, Faith Hill Say 'Always Praying' Together Has Kept 21-Year Marriage Strong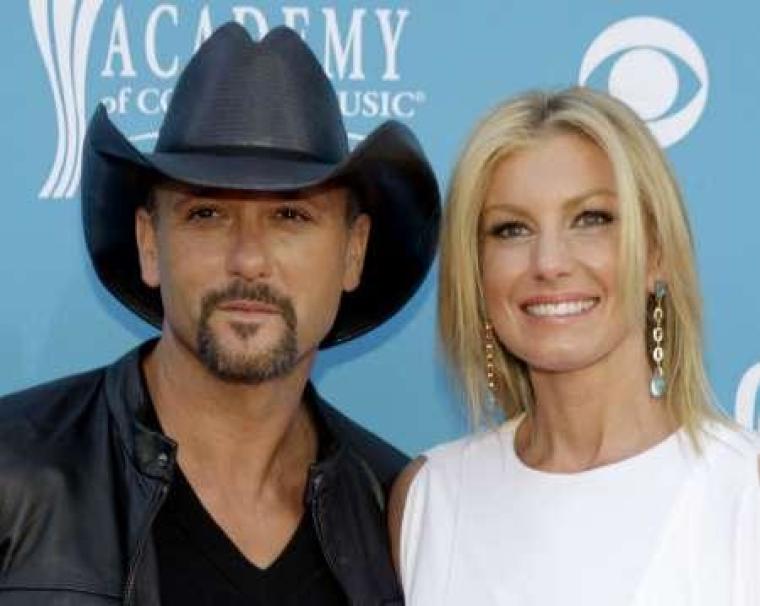 Acclaimed country singers Faith Hill and Tim McGraw recently shared a few marriage tips that have helped keep them together for more than two decades, saying that prayer is one of the things they do together. 
The pair have been married since 1996 and along with thriving careers they also have three children. Despite their hectic schedules, McGraw and Hill told People magazine that they're intentional about keeping their love alive.
"As we get older it's less about the big gestures and more about just spending the time together at home," McGraw said. "For our 20th wedding anniversary, we stayed home, in our pajamas and watched TV. We loved it."
Hill and McGraw are currently on the road together on their "Soul2Soul" world tour and the "Breathe" songstress revealed the important tradition they both do now that they're on tour together.
"Tim and I share a quick quiet moment together before hitting the stage," Hill told People. "Always praying."
The country stars recently released their first album of duets, The Rest of Our Life after 21 years of marriage.
"In all of our years together, we've never been in the studio at the same time for any of our duets," Hill continued. "It was nice to be together for the creative process."
Hill and McGraw said their alone times with each other are an important key to keeping their relationship intact.
"We both have our daily routines and we have our own dressing rooms," she added. "We each have our own space to retreat to so we do get time to ourselves."
The couple believe they're very fortunate to be able to live their dreams together.
"It's such a rare thing to be able to experience what we do for a living, and to do it together, really feels like all the moments are special," McGraw said.
"I watch him perform and still to this day I'm awed by it," Hill gushed.