County officials in Silicon Valley deny spying on Calvary Chapel during COVID lockdowns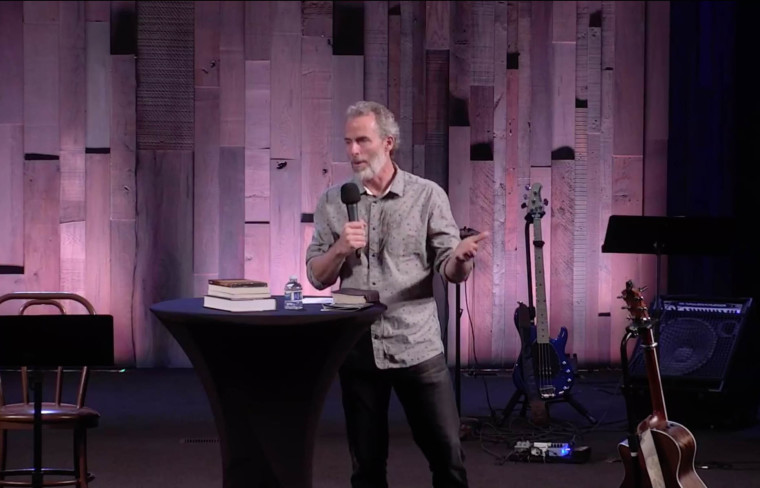 County officials in Northern California are denying a report that they used cell phone data to track members of a Calvary Chapel church that defied ongoing lockdown orders during the COVID-19 pandemic. 
Earlier this month, a report from investigative journalist David Zweig alleged that enforcement officers with Santa Clara County began spying on the congregation at Calvary Chapel San Jose, including "tracking the cellular mobility data of churchgoers."
Alleged to have begun in August 2020, the Santa Clara County surveillance operation included "stakeouts, forced in-person monitoring of prayer groups and other intimate activities, and tracking the cellular mobility data of churchgoers," according to Zweig.
In a statement provided to The Christian Post, a spokesperson for the County of Santa Clara described the allegations as "false assertions" that do "not reflect an understanding of basic facts of the County's public health orders or enforcement program."
The statement added: "To be clear, the County did not use cell phone surveillance to track anyone at Calvary Chapel during the pandemic. [Zweig's] article cites an after-the-fact analysis of third-party, commercially available aggregate data, done for litigation purposes in order to respond to Calvary's own allegations in a lawsuit that Calvary itself filed."
The spokesperson also denied Santa Clara County issued "any restrictions specific to churches or religious institutions whatsoever."
However, a county statement from Feb. 8, 2021, on indoor worship services clearly warned such services "may only proceed subject to all other State and local safety protocols, including mandatory face coverings, social distancing, and the prohibition on singing and chanting indoors."
The statement did not address the county's other alleged surveillance activity.
Led by Public Health Director Dr. Sara Cody, Santa Clara County became the first county in the country to issue a shelter-in-place order in March 2020, where residents were ordered to stay in their homes except for essential activities such as buying food or seeking medical treatment.
Despite the allegations, Santa Clara County remains "proud of its public health orders, enforcement, and overall response, which saved thousands of lives, resulting in one of the lowest death rates of any major county in the United States," the spokesperson added.
Last week, Calvary Chapel filed a countersuit against the county, alleging the stay-at-home orders violated the congregation's First Amendment rights as well as violating the Eighth Amendment with excessive fines.
In his March 5 report, Zweig shared court documents showing enforcement officers with Santa Clara County began spying on the congregation at Calvary Chapel San Jose and reported intimate details about their worship, prayer and other church meetings after Pastor Mike McClure defied ongoing social distancing orders and reopened the church.
At the height of the pandemic, the church — now known as Calvary Christian Fellowship (CCF) — and McClure were held in contempt and fined for violating a temporary restraining order and preliminary injunction for holding in-person worship services in 2020 and 2021.
After CCF and McClure ignored the county's cease-and-desist letters for defying several state and county guidelines on indoor gatherings, officers with the county's Business Compliance Unit reported "observing at least 100 unmasked people gathered inside, not distancing, and with some of them singing."
After an initial visit to the church on Aug. 23, compliance officers attended and left a service to write up a citation for CCF for violating masking, distancing and other guidelines. Upon returning to deliver the citation, the officers were instructed to leave the property and were prevented from returning on subsequent visits, according to documents.
The county's compliance unit, the documents allege, made a deal with an adjacent church to use their location as a base camp to surveil CCF. That location has been identified as Central Church of Christ, located in a lot just north of CCF. 
From that adjacent location, county officers frequently worked in pairs and were able to conduct multiple stakeouts and observe CCF staff and attendees "by peering at them through a chainlink fence from the adjacent property," according to the report.
On one occasion, officers watched as "greeters welcomed attendees into the building" and noted, "members of the public entering the church were not wearing face coverings, and none of the greeters were wearing face coverings."
The report also noted volunteers directing traffic while unmasked, and even acts of affection among the congregation were jotted down.
"None of these traffic directors or greeters wore face coverings, and both [enforcement officers] ... witnessed some greeters hug congregants, who also were not wearing face coverings, as they arrived."
Last week, Alexander Tullis, minister at Central Church of Christ, told CP that while court documents "seem to suggest" the church was working with Santa Clara County, that's not the whole story.
"While certain members, even in leadership, may have individually allowed this to take place unofficially, I and the rest of leadership came together soon after and officially asked such surveillances be stopped immediately," Tullis said.
The county complied with the request in October 2020 and ceased all surveillance activity from the location.