Court Rejects Nonprofits' Religious Challenge to 'Obamacare' Birth Control Mandate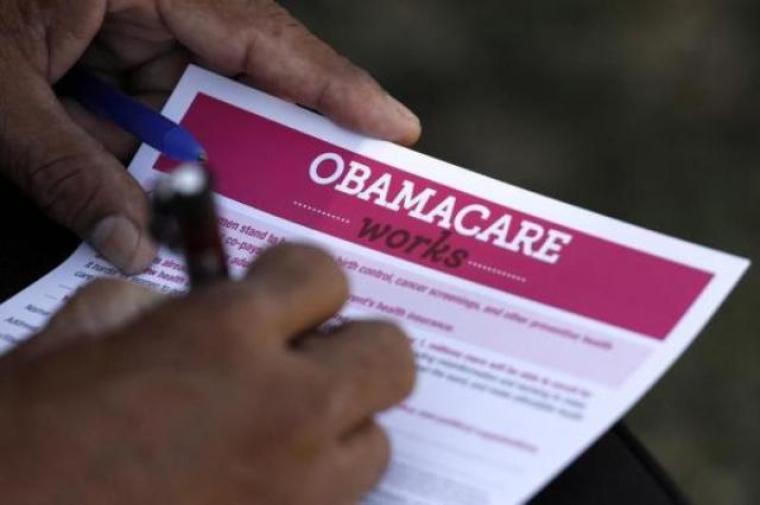 A federal appeals court in Washington has upheld the accommodation in President Obama's healthcare law for religious nonprofits to opt out of providing abortifacients and birth control coverage, rejecting the argument that it imposes a substantial burden on their expression of religion.
In a 3-0 decision, judges of the U.S. Court of Appeals for the District of Columbia Circuit said that religious nonprofits can "express what they believe and seek what they want" just by writing a letter or filling out a two-page EBSA Form 700 to opt out and allow a third-party to cover the products and services.
"That bit of paperwork is more straight-forward and minimal than many that are staples of nonprofit organizations' compliance with law in the modern administrative state," wrote appeals judge Cornelia Pillard, an Obama-appointee, according to The Associated Press.
"Religious nonprofits that opt out are excused from playing any role in the provision of contraceptive services, and they remain free to condemn contraception in the clearest terms," she argued.
The other two judges — Judith Rogers, appointed by President Bill Clinton, and Obama-appointee Robert Wilkins — agreed.
The challenge to regulations of the Affordable Care Act, also known as "Obamacare," was filed by the Catholic Archbishop of Washington and the nonprofit groups Priests for Life and the Association of Gospel Rescue Missions.
Under the healthcare law, group health plans covering women should provide Food and Drug Administration-approved contraceptive methods — including emergency contraceptives that can lead to the early termination of a pregnancy — at no additional cost. Purely religious organizations are automatically exempt from the mandate, but religious nonprofits are required to certify their objections to their insurers to avail the accommodation.
Religious groups argue that the accommodation eventually allows the government to use their health plans as conduits for providing coverage for contraceptives and abortifacients to their employees thereby making them complicit in the act.
The appeals court rejected the argument in Priests for Life v. US Department of Health and Human Services.
"A confluence of compelling interests supports maintaining seamless application of contraceptive coverage to insured individuals even as plaintiffs are excused from providing it," Pillard wrote, according to The Christian Science Monitor. "The accommodation requires as little as it can from the objectors while still serving the government's compelling interests."
In a five-to-four decision in June, the Supreme Court ruled that the Religious Freedom Restoration Act applies to privately owned businesses like Hobby Lobby and Conestoga Woods Specialties, and therefore, they, too, can opt out of the provision.
The Priests for Life case was to determine if the accommodation itself is a "substantial burden" on religion.