Appeals court restricts cybersecurity agency's contact with social media platforms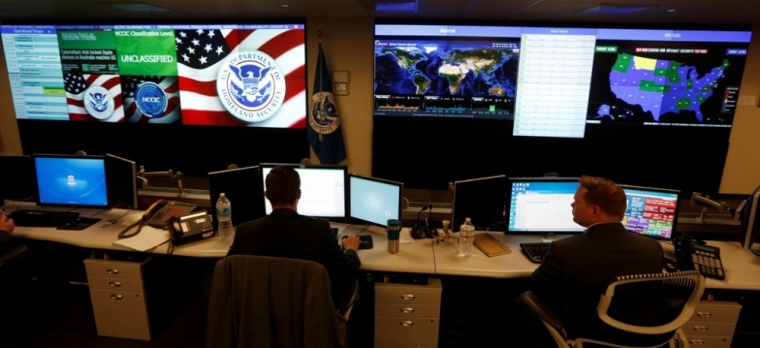 An appeals court panel has issued a revised injunction that limits communication between social media platforms and a federal cybersecurity agency.
A three-judge panel of the U.S. 5th Circuit Court of Appeals issued an order Tuesday adding the Cybersecurity and Infrastructure Security Agency to the list of government entities whose interactions with social media platforms have been restricted. 
In July, a federal judge issued an injunction restricting the extent to which several federal government agencies can interact with major social media platforms.
In a per curiam opinion, the 5th Circuit panel concluded that CISA "held regular industry meetings with the platforms concerning their moderation policies, pushing them to adopt CISA's proposed practices for addressing 'mis-, dis-, and mal-information.'"
"CISA also engaged in 'switchboarding' operations, meaning, at least in theory, that CISA officials acted as an intermediary for third parties by forwarding flagged content from them to the platforms," continued the opinion.
"Like the CDC for COVID-related claims, CISA told the platforms whether certain election-related claims were true or false. CISA's actions led to moderation policies being altered and content being removed or demoted by the recipient platforms."
The panel concluded that, as with the Centers for Disease Control and Prevention and the Federal Bureau of Investigation, "CISA also likely violated the First Amendment."
"CISA used its frequent interactions with social media platforms to push them to adopt more restrictive policies on censoring election-related speech," the appeals court panel added.
"[T]he platforms' censorship decisions were made under policies that CISA has pressured them into adopting and based on CISA's determination of the veracity of the flagged information. Thus, CISA likely significantly encouraged the platforms' content-moderation decisions and thereby violated the First Amendment."
The New Civil Liberties Alliance, which joined the lawsuit to represent multiple social media users who say they have been censored, celebrated the panel decision.
"NCLA is pleased the Fifth Circuit has recognized that it erred in letting CISA — one of the worst violators of Americans' First Amendment rights — off the hook, and we're glad that CISA is now included in the injunction prohibiting censorship," said NCLA Litigation Counsel Jenin Younes in a statement Tuesday.
"We look forward to vindicating our clients' rights in the Supreme Court, which we are confident will also recognize the egregious and intolerable nature of the government's conduct."
CISA Executive Director Brandon Wales pushed back on the idea that his organization was censoring free speech but instead tried to counter false information.
"CISA does not and has never censored speech or facilitated censorship; any such claims are patently false," said Wales in a statement, according to The Washington Post.
"Every day, the men and women of CISA execute the agency's mission of reducing risk to U.S. critical infrastructure in a way that protects Americans' freedom of speech, civil rights, civil liberties, and privacy."
Many have accused the U.S. government of working with major social media outlets to censor conservative opinions and news that negatively portrays the Biden family.
These have included claims that the government collaborated with Facebook and X to suppress opposing views on how to handle the COVID-19 pandemic, the theory that COVID-19 was leaked from a lab in China and news centered on Hunter Biden. 
In May 2022, Missouri and Louisiana sued the Biden administration, arguing that the federal government "threatened and cajoled social-media platforms for years to censor viewpoints and speakers disfavored by the Left."
"As a direct result of these actions, there has been an unprecedented rise of censorship and suppression of free speech — including core political speech — on social-media platforms," read the lawsuit.
"Not just fringe views, but perfectly legitimate, responsible viewpoints and speakers have been unlawfully and unconstitutionally silenced in the modern public square. These actions gravely threaten the fundamental right of free speech and free discourse for virtually all citizens in Missouri, Louisiana, and America, both on social media and elsewhere."  
In his July preliminary injunction, U.S. District Judge Terry Doughty, a Trump appointee, restricted the extent to which Biden administration officials could communicate with social media platforms.
This included blocking officials from "meeting with social-media companies for the purpose of urging, encouraging, pressuring, or inducing in any manner the removal, deletion, suppression, or reduction of content containing protected free speech posted on social-media platforms."
The injunction still allowed for federal government officials to engage in certain communication, such as "informing social-media companies of postings involving criminal activity or criminal conspiracies," "contacting and/or notifying social-media companies of national security threats, extortion, or other threats posted on its platform" and "informing social-media companies of threats that threaten the public safety or security of the United States."