Court Says Farmers Must Pay $13,000 for Refusing Gay Wedding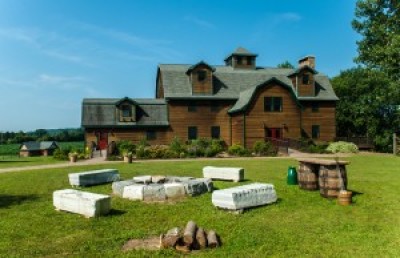 An appeals court ruled that the owners of a farm in New York State must pay a $13,000 fine for refusing to have a same-sex wedding on their property despite their religious objection to gay marriage.
The Third Judicial Department of the New York Supreme Court's Appellate Division ruled on Thursday that Cynthia and Robert Gifford engaged in unlawful discrimination when they refused to have a gay wedding performed on their property in 2012.
In their ruling the New York court concluded that the Gifford's farm, which is known as Liberty Ridge Farm, fit the legal definition of a place of public accommodation.
"It is undisputed that petitioners opened Liberty Ridge to the public as a venue for wedding ceremonies and receptions and offer several wedding-related event services in connection therewith," read the ruling.
"The fact that the wedding services occur on private property and pursuant to a written contract does not, as petitioners contend, remove Liberty Ridge's facilities from the reach of the Human Rights Law; the critical factor is that the facilities are made available to the public at large."
The ruling upheld a decision from the State Division of Human Rights, which the court concluded did not violate the religious conscience of the Giffords.
"While we recognize that the burden placed on the Giffords' right to freely exercise their religion is not inconsequential, it cannot be overlooked that the SDHR's determination does not require them to participate in the marriage of a same-sex couple," continued the ruling.
"Indeed, the Giffords are free to adhere to and profess their religious beliefs that same-sex couples should not marry, but they must permit same-sex couples to marry on the premises if they choose to allow opposite-sex couples to do so."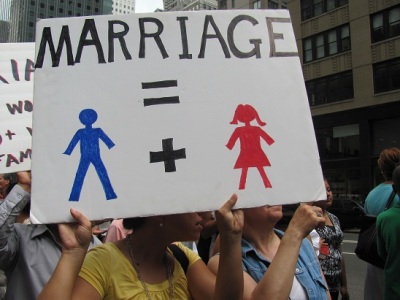 In 2012, Jennie McCarthy and Melissa Erwin of Albany, New York filed a discrimination suit against the Giffords after they refused to have McCarthy and Erwin's wedding at their property.
New York State Division of Human Rights Judge Migdalia Pares ruled in July 2014 that the Giffords were guilty of discrimination and must pay a $13,000 fine.
During the proceedings the Giffords received legal representation from the conservative law group Alliance Defending Freedom.
Regarding Thursday's decision upholding the earlier decision, ADF Legal Counsel Caleb Dalton said that Americans "should be free to live and work according to their beliefs, especially in our own backyards."
"The government went after both this couple's freedom and their ability to make a living simply for adhering to their faith on their own property," stated Dalton.
"The court should have rejected this unwarranted and unconstitutional government intrusion, so we will consult with our client regarding appeal."