Dallas Megachurch of Robert Jeffress to Open $130 Million Campus in March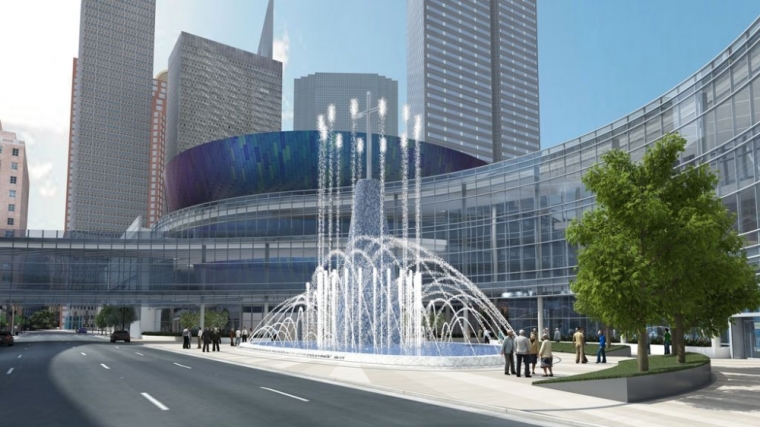 Congregants of the First Baptist Church of Dallas will be praising God in a gleaming $130 million facility come Easter Sunday, March 31, when the church opens its new state-of-the-art campus after nearly two years under construction.
The church, led by Pastor Robert Jeffress – most popularly known for making headlines after calling Mormonism a cult when Mitt Romney was running for president in 2011 – will complete the largest church building campaign in modern history, according to a recent update from First Baptist Church.
"At a time when suburban megachurches are the norm and research shows that many people no longer feel the Church is relevant, First Baptist is committed to the Bible and to downtown Dallas," said Jeffress in a statement. "People are hungry not for religion but for the Word of God. First Baptist Dallas is built on the Bible, and because of that we are growing."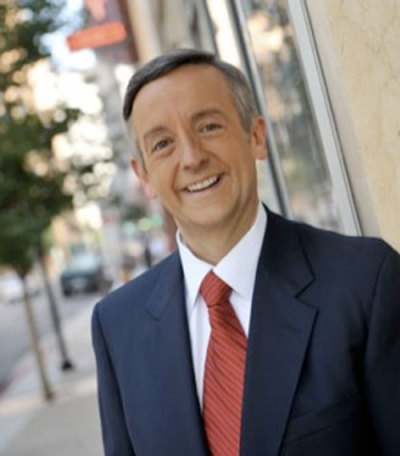 First Baptist Dallas began its building campaign in 2009, at the height of the economic downturn when many churches found it more expedient to acquire and retrofit unused buildings or open smaller campuses in the suburbs. First Baptist, however, decided to remain in downtown Dallas, where it was founded in 1868, so it could continue ministering to the residents and businesses of the community.
The new First Baptist Church of Dallas campus will be part of an effort to revitalize downtown Dallas, which recently included the debut of several multimillion-dollar museums, theaters and parks.
Tom Leppert, a member of the congregation who was the Mayor of Dallas when the project was first announced, noted at the start of the announcement of the construction project in 2009 that: "This is a critical and important investment in downtown Dallas…It will have an impact on this community and what we're trying to accomplish of creating more of an urban setting that is vibrant and exciting and brings people downtown..."
The campus will feature a high-tech 3,000-seat Worship Center, a five-story Horner Family Center complete with children's and youth classrooms, a gymnasium and three age-appropriate indoor playgrounds, and a seven-story parking garage, among other things.
"For more than 140 years – through cycles of both decline and growth – First Baptist has been steadfastly committed to the city of Dallas," Jeffress noted. "That dedication continues through this contribution of what we believe is the finest facility in the heart of downtown – a concert hall of worship that truly represents, and is dedicated to, the greatness of God."
The new 500,000-square-foot campus is designed by Dallas-based architecture firm The Beck Group, which aims to unite function and design, and create an iconic church.
In contrast to its splendid new building, First Baptist Church of Dallas was once seen as a dying church. But Dr. Robert Jeffress is credited for revitalizing the church, which has experienced growth under his leadership.
First Baptist will hold the grand opening of its new campus on Sunday, March 24, with the lighting of the cross-tower and fountain. Then a week later on Easter Sunday, the church will hold two morning services in the new Worship Center.