Dallas Pastor Urges Black Megachurches to Fight Sprawling Planned Parenthood Complex With 8 Foot Concrete Wall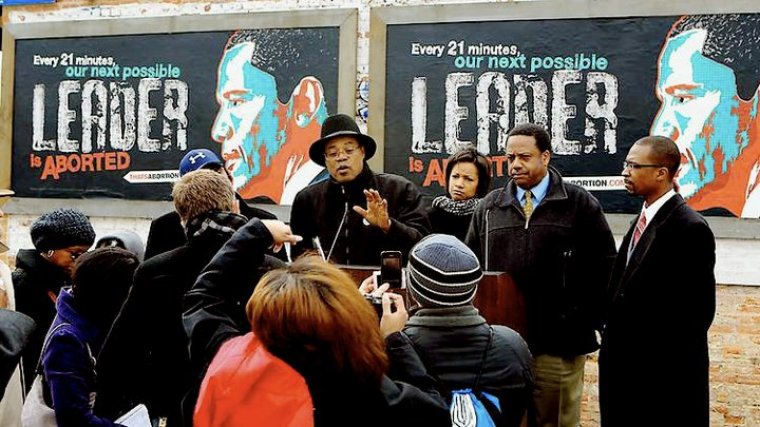 Stephen Broden, pro-life activist and pastor of the Fair Park Bible Fellowship Church in Dallas, Texas, is urging black megachurches to join him in protesting a sprawling 17,000 square-foot Planned Parenthood abortion center with an 8-foot concrete wall he believes was intentionally placed in their predominantly black neighborhood.
"Planned Parenthood has built a wall to shield their clients from the presence of God's prayer warriors who pray to end abortion at one of Texas' largest abortion facilities. This death trap is located in the middle of the black community, within a 1 mile radius of six of Texas' black mega churches. And 5 miles of seven. A wall cannot hide their bloody hands from the presence of an omnipresent God," wrote Broden in a Dec. 6 post on his Facebook page.
Broden, who's been a long time pro-life advocate, noted in a One News Now report that he believes it's the duty of the churches in the neighborhood to raise their voices against the ungodliness of abortion.
"That's why it's absolutely essential for us to communicate to these churches who are in this community that they have an obligation, a responsibility, to offer to the community in the public square a voice of God concerning His view of life and the dignity and value of life and when life begins," said Broden.
"We're calling on these pastors of these mega-churches to engage in the discourse and the conversation and to become a part of the resistance in the public square to the culture of death that is seducing women into giving up their children and sacrificing them at the altar of self-indulgence and self-aggrandizement," he added.