Danish PM Helle Thorning-Schmidt Who Took Selfie With Obama Previously Asked Sex and the City Actress for Autograph (Watch)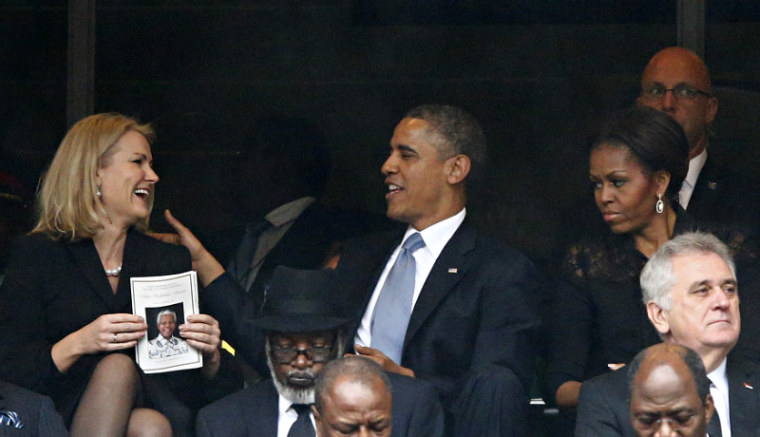 Danish Prime Minister Helle Thorning-Schmidt who took that controversial selfie with President Barack Obama and British Prime Minister David Cameron during Nelson Mandela's memorial service is a charmer who is known for her unconventional political style.
Last December, according to the London Evening Standard, Thorning-Schmidt, spotted actress Sarah Jessica Parker who plays the character Carrie Bradshaw in the cult hit TV show "Sex and the City" in Olso and excitedly approached her for her autograph.
"Hi, I'm Danish Prime Minister," Thorning-Schmidt says in a YouTube video of the incident posted in January. "I'm so happy to see you," she continued before asking the actress for a picture and her autograph which was kindly obliged in a flutter of camera lights.
People who knew the charming head of state well before she became Denmark's first female prime minister and the selfie kerfuffle say her ebullient personality is contagious and they are not surprised President Barack Obama got swept up in it.
"She is great company, as Obama discovered," former Europe minister Denis MacShane, told the London Evening Standard about the blonde-haired, blue-eyed mother of two teenagers. "Thorning-Schmidt is one of the nicest politicians in Europe — a warm woman and mother."
Her penchant for high fashion has also earned her the nickname "Gucci Helle" in Europe.
But many of her countrymen are divided on Thorning-Schmidt's brand of politically correct behavior.
"Yesterday, the selfie touched on a sore point in her image. It shows she's human but she is perceived by some as a bit shallow; she's been professional about gaining access to power but it's hard to find out what she feels in terms of politics," Lotte Folke, foreign editor of Denmark's Information newspaper, explained.
The feisty politician, however, feels like there was nothing wrong with her behavior during Mandela's memorial service.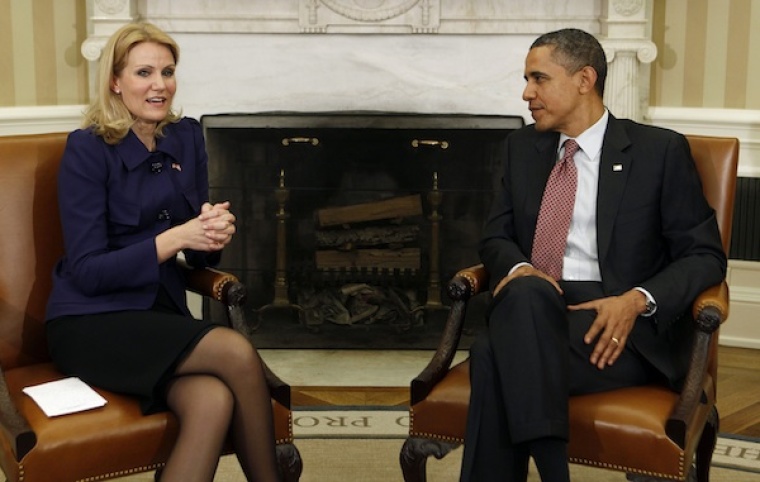 "It wasn't inappropriate," Thorning-Schmidt told Danish daily Berlingske of the selfie, according to The Telegraph. "There were lots of pictures taken that day, and I just thought it was a bit fun. Maybe it also shows that when we meet heads of state and government, we too are just people who have fun."
"There was a sadness, but it was basically a festive event that also celebrated a man who has lived for 95 years and achieved so much in his life. There was dancing on the stands ... And then we took a really fun selfie," she added.