Darren Wilson 'Stressed' and In Hiding Amid Michael Brown Protests; Second-Degree Murder Charge 'Possible,' Expert Claims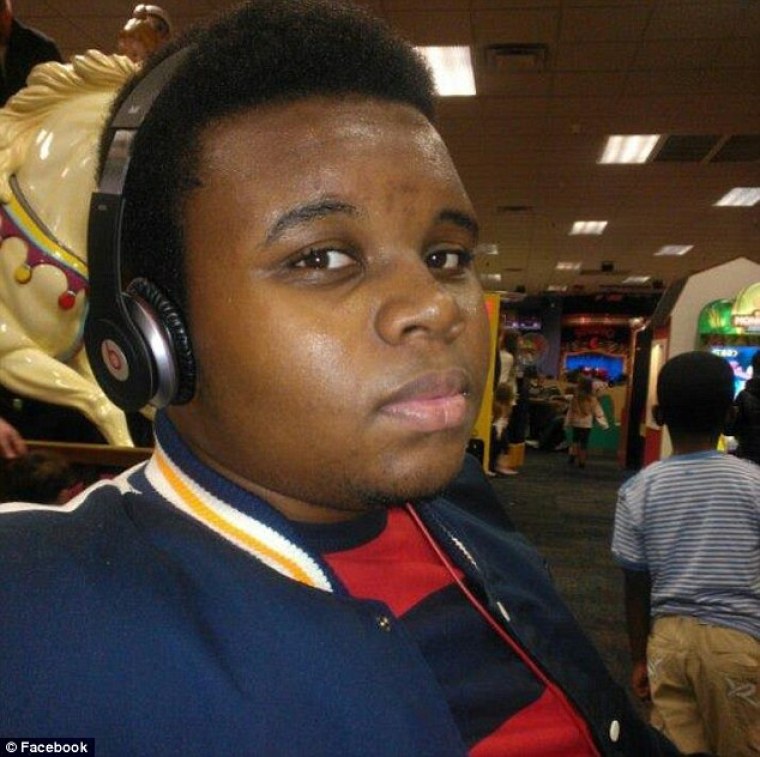 Darren Wilson recently told a friend that he is stressed as the St. Louis Prosecutor's office prepares to decide his fate.
In a series of text messages, allegedly sent by Wilson, the police officer told his friend of 14 years, Jake Shepard, that the aftermath of the Michael Brown killing has been a "stressful time" and that he "can't go outside."
Wilson, who has been a police officer for six years, shot and killed 18-year-old Brown in Ferguson on August 9. The teen was unarmed and what exactly transpired in the events leading up to Brown's death remains a point of contention.
"The support is really keeping me going during this stressful time. Just stay safe. I appreciate all you have done," Wilson wrote in text messages to Shepard. Another text read "I can't go out."
A grand jury is expected to begin hearing evidence in the Michael Brown case today, Aug. 20. St. Louis County prosecuting attorney, Bob McCulloch, will decide whether to pursue criminal charges against Wilson, 28.
Wilson, who is in hiding due to death threats, shot Brown up to six times; however, he has not been arrested. This has sparked nationwide protests from supporters of the Brown family. Protesters are demanding justice for the Brown family in the form of the arrest of Wilson.
Experts believe that if in fact Wilson is charged, it will likely not be with first-degree murder.
"Depending on what the evidence shows, it could be second-degree murder — knowingly causing death," Marcia McCormick, a professor at Saint Louis University Law School, told NPR. "A prosecutor could decide that the definition of voluntary manslaughter is more appropriate — knowingly causing death under a sudden passion with adequate cause (an assault on the officer)."
Several witnesses have told the media that Wilson was the aggressor and that the shooting of Brown was unprovoked. However, police have painted a very different picture, claiming that Brown attacked the officer and was charging at the officer at the time of the shooting, although police have still refused to release all details as their investigation continues.
Some critics have criticized Wilson for not using a taser instead of a gun and Shepard addressed this.
"It's sad for Mike Brown and his family. Darren could have just Tasered him and Mike would have spent six months in jail or something and maybe got his act together after that," Shepard told DailyMail UK. "Darren could have gone on with his life too, but now both of their lives are over. It sucks."
Wilson is currently on paid leave and he is "not interested in speaking with the press at this time," a relative told The Christian Post exclusively.