Darren Wilson Will 'Feel The Wrath of God's Vengeance' for 'Murder' of Michael Brown, Aunt Says As Protesters Brace for No Indictment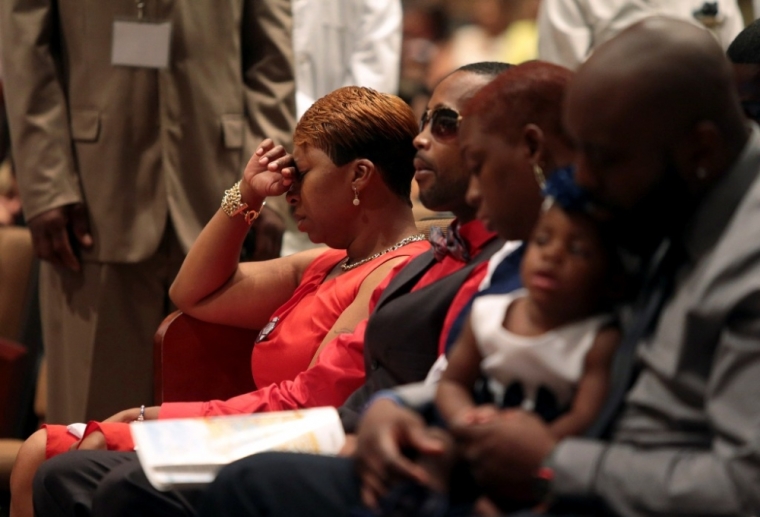 The family of Michael Brown reacted to growing speculation that Ferguson police officer Darren Wilson may not be indicted for fatally shooting the unarmed teen.
On Friday The New York Times revealed details about Wilson's first public account of the shooting, which occurred in Ferguson on Aug. 9. He claims that there was a struggle and that he shot 18-year-old Brown in self defense.
Some legal analysts have questioned the timing of the report, which they say suggests there is a strong possibility of no indictment. Brown's family believes that regardless of the grand jury outcome, Wilson will be punished by God for "murdering" the teen.
"It's murder and they will feel and see the wrath of God's vengeance come upon them in a mighty way, just as He promised all who do evil in His sight," Sheryl Davis, Brown's aunt, told Daily Mail.
Brown and a friend encountered Wilson while walking in the middle of the street at the Canfield Green Apartments. The officer reportedly demanded that they use the sidewalk when trouble ensued.
Wilson, who testified before the St. Louis County grand jury for four hours last month, said he shot Brown twice from inside of his squad car after the teen allegedly reached for his gun.
The six-year veteran police officer says he hit Brown in the arm with the first gunshot but missed the teen with the second shot. FBI forensic tests reportedly show Brown's blood on the barrel of Wilson's gun, uniform and police car.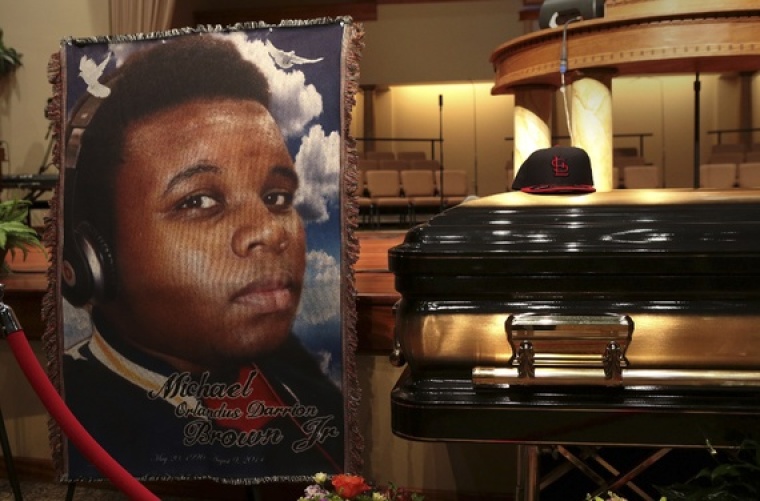 The Times report pointed out that Wilson's account did not explain why he shot at Brown multiple times after emerging from his squad car.
Wilson, who claims Brown was the aggressor, reportedly shot Brown up to six times and has not been arrested. This has sparked months of nationwide protests from supporters of the Brown family, who believe the teen was wrongfully killed.
Critics like Benjamin Crump, attorney for the Brown family, and The Rev. Al Sharpton blasted Wilson's self defense claim.
"He can say what he wants to say in front of a jury … The officer's going to say whatever he's going to say to justify killing an unarmed kid," Crump said adding that Wilson's account should "not be taken as Gospel."
The 12 jurors, nine white and six black, are still hearing evidence and they are expected to decide Wilson's fate within weeks.
"You are asking me to believe that a young man that was shot and knew he didn't have a gun ran back at you, in toward a gun that already shot him?" Sharpton asked at his National Action Network headquarters.