David Jeremiah Returns to NYC for Another 'Night of Celebration;' Says Gathering Will Again Focus on 'Power' of Scriptures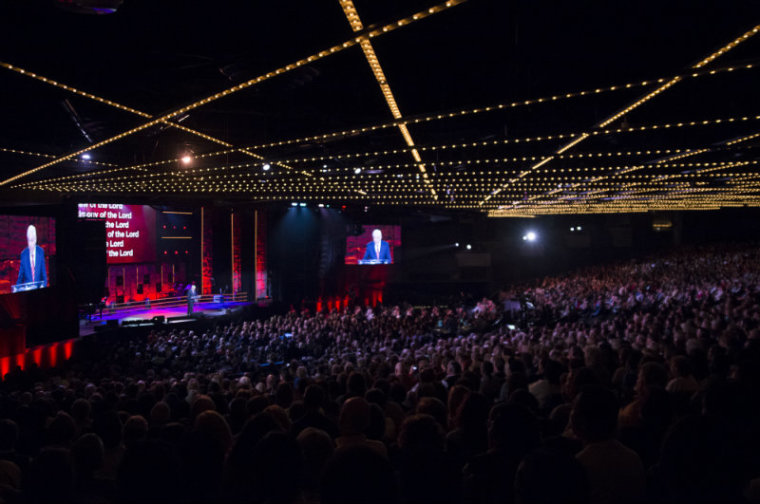 David Jeremiah, founder of Turning Point Ministries and pastor of Shadow Mountain Community Church in California, is returning to New York City for another celebration, following a 2013 event that drew thousands to the city.
"One of the things we found out last year — we were at the Theater at Madison Square Garden last year, and it was a very special night for us because we introduced a brand new study Bible that we had worked on for so many years. It was a night of celebration," Jeremiah told The Christian Post.
"But what we learned is that many of the friends of our ministry, many of the people who live in that greater New York area love coming to the city, and especially if there's a spiritual event there at the center of it. So we decided to do it again this year at a smaller venue," he added.
The smaller venue that the El Cajon, California, megachurch pastor and popular author referenced was the Beacon Theatre, which has a seating capacity of about 2,800. The Theatre at Madison Square Garden, with an estimated capacity of 5,500, was the ministry's chosen venue last year.
"We chose this very beautiful place to have it, and we're excited about coming back," added Jeremiah. "It's gonna be a great night."
"A Night of Celebration in New York City with David Jeremiah & Friends" is scheduled for Dec. 4, with individual ticket prices starting at $55. Guests joining Jeremiah include recording artists Matthew West, The Brooklyn Tabernacle Singers, Nichole Nordeman, and Uriel Vega.
Last year's gathering in New York City had been organized to mark the release of the pastor's Jeremiah Study Bible, a New King James Version of the scriptures that includes thousands of study notes. The JSB was described as the 40-year culmination of Jeremiah's teaching and studying. Music guests that night, Dec. 5, 2013, included Marshall Hall, Gordon Mote, Kari Jobe, MercyMe, and The Brooklyn Tabernacle Singers.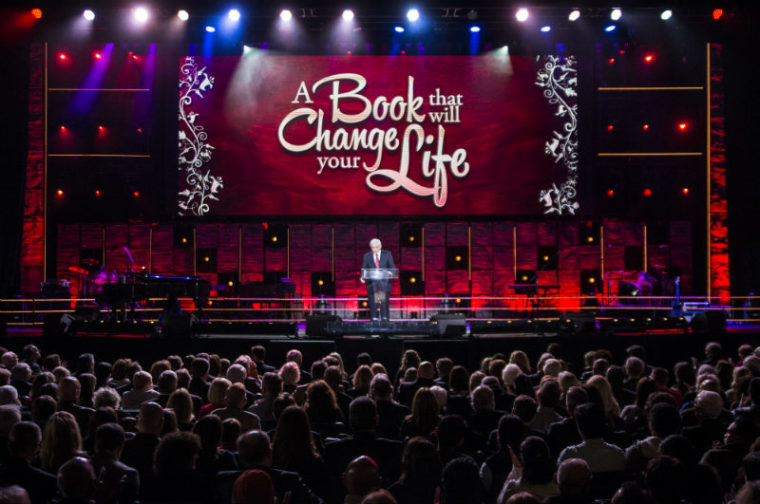 Like then, Jeremiah told CP that he again plans to focus on the scriptures in his message to supporters who turn out for the 2014 "Night of Celebration."
"Turning Point and what I do is centered pretty much on the Scriptures. So what I'm gonna talk about again — I did this last year and this won't be the same message, but it will be a continuation of the theme of the incredible power of the Word of God in our lives everyday, and how as we come to the end of the year, we look over our shoulders and get ready for the new year, what is the one thing that we can do that will have the greatest impact on us going forward. And that is, obviously, God's truth integrated into our hearts through His Word," he explained.
Jeremiah added that, due to the holiday season, there will be some emphasis on Christmas as well as some related music at the event, "but it will be primarily centered on the power and the dynamic of the scriptures."
Jeremiah succeeded Tim LaHaye as pastor of the Southern Baptist Convention-affiliated Shadow Mountain Community Church in 1981. The San Diego County church has been known to attract more than 7,000 weekly worshippers.
Learn more about "A Night of Celebration in New York City with David Jeremiah and Friends" by clicking here.