Deaf Little Girl Lights Up When Santa Claus Speaks Sign Language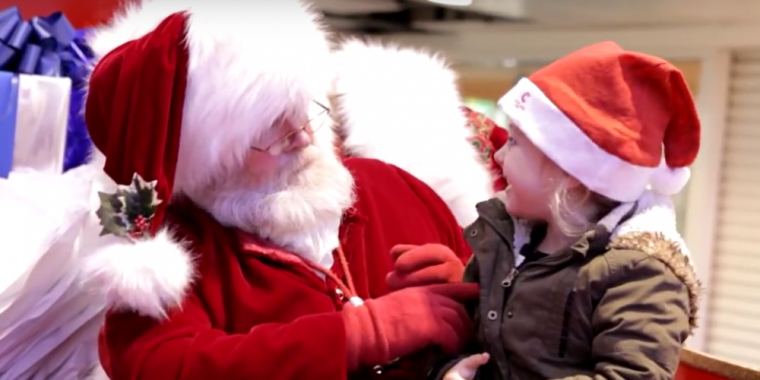 Every Christmas season, countless children dream of asking Santa Claus for various things and many get to do so in person at various shopping malls.
Sometimes, however, challenges in communication can arise for those little ones who encounter Jolly Old Saint Nick.
On a given weekend, 3-year-old Mali Phoenix Williams-Cody went to the Cleveland Center with her mother to see Santa. Mali struggled with speech and is taking classes to help with the matter.
But that wasn't going to stop this Santa, who proceeded to use sign language to ask Mali what she wanted for Christmas and the two successfully communicate from there.
Uploaded to YouTube on December 5 by an account called "Mashup Mark," the video has already gotten over 2.2 million views and 16,000+ likes.
Want to see Santa Claus overcome a minor language barrier? Then check out this cute little holiday themed video.