Decision Reinstating United Methodist Pastor Who Performed Gay Wedding May be Appealed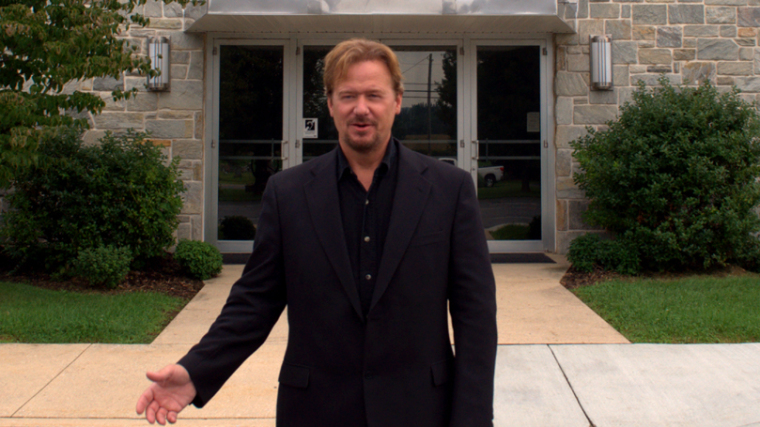 A decision by a United Methodist Church appeals committee that reinstated a pastor defrocked for officiating a same-sex wedding might be appealed.
Rev. Frank Schaefer, a pastor from Pennsylvania who had his clergy credentials recently restored by the Northeastern Jurisdictional Committee on Appeals, might lose them once more. The Rev. Christopher Fisher, who served as prosecutor on behalf of the UMC, has until Thursday, August 21 to file an appeal of the decision.
The appeal deadline marks 60 days before the annual meeting of the United Methodist Judicial Council, the highest court in the Protestant denomination.
"I'm still in prayerful consideration about that," commented Fisher to the Associated Press regarding the possibility of filing an appeal.
Schaefer was ordained a deacon in 1996 and then an elder in 1998. Before his defrocking, he served as the pastor at Zion United Methodist Church in Lebanon, Pennsylvania.
In April 2007, Schaefer officiated the same-sex wedding of his eldest son, with an announcement for the ceremony published in a newspaper.
The UMC Book of Discipline forbids clergy from overseeing same-sex weddings even in places where gay marriage is legally recognized.
In 2013, a member of Zion UMC filed a complaint against Schaefer on the charge of violating the Book of Discipline.
Schaefer was found guilty by a church trial and suspended for 30 days, with the added obligation that he must refrain from blessing gay unions. After refusing to agree to never perform a gay marriage again, UMC officials opted to defrock Schaefer.
In March, an appeals panel agreed to hear Schaefer's case. Earlier this week, the panel ruled in favor of Schaefer, restoring his clergy credentials.
"They recognized that I was wrongfully punished for standing with those who are discriminated against," said Schaefer in a statement immediately following the decision. "Today's decision shows that the church is moving toward love over legalism. It is the path that so many in the church have been modeling already. Indeed, people throughout the United Methodist Church, who invited me into their pulpits, sat with me at their dinner tables and supported my family with their donations, have refrocked me already."
If the appeal is filed and the Judicial Council reverses the appeals panel's decision, it would not be unprecedented, according to Laura McCrystal of the Inquirer.
"If the Judicial Council reverses the outcome of Schaefer's appeal, his case would mirror that of Beth Stroud, a former pastor at First United Methodist Church of Germantown," reported McCrystal. "Stroud went to trial in 2004, after she came out as a lesbian to her congregation. Like Schaefer, she was defrocked at trial, then reinstated by an appeals panel. The Judicial Council ultimately ruled that church law did not permit Stroud to serve as an openly gay minister and she was defrocked."