Decrying Democratic 'Christophobia' Is Overblown and Hypocritical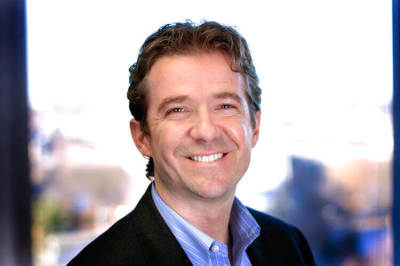 Last week, Russian hackers released private emails between John Halpin and Jennifer Palmieri (both of whom are Catholic) from when they worked at the Center for American Progress. In the emails, Halpin and Palmieri criticize conservatives like Rupert Murdoch for promoting views Halpin said represented a bastardization of his Catholic faith.
The righteous outrage from religious leaders was immediate. They called Halpin's email chain "un-American," "shameful," and demanded that Hillary Clinton immediately apologize for the "Christophobic" statements made by staff before they worked for her.
We need to back this horse up a bit. First off, context matters. Halpin is a Catholic who went to a Catholic University and sent his kids to Catholic school.
Halpin's private email to fellow Catholics is criticizing Murdoch's public display of faith—having his kids baptized in the Jordan in front of a celebrity audience—while simultaneously promoting policies like Paul Ryan's budget that were condemned by the US Conference of Catholic Bishops because they "hurt hungry children, poor families, vulnerable seniors and workers who cannot find employment."
In the email exchange, Halpin says he believes Murdoch is supporting and promoting a bastardization of the Catholic faith (and ignoring Catholic teaching that baptism should take place in the local church). And he says he believes the Catholic rules for the priesthood result in "severely backward gender relations." Palmieri adds that she suspects many of these rich conservatives become Catholics instead of evangelicals more to check a political and social box than out of a genuine Catholic faith.
Look, reasonable people might disagree with Halpin (and the Pope and US Conference of Bishops) about the Republican budget, or if Catholic teaching on male-only ordination and celibacy are "backward," or if rich New England Republicans really think Catholics are more socially acceptable than evangelicals, or if Halpin and Palmieri should have moderated their tone (though I find it endearing that he uses "Friggin" in emails), or whether it's appropriate to question what motivates another person's profession of faith, even in a private conversation.
Those could be useful conversations to have … and actually are precisely the conversations these Democratic Catholics were having. But those useful conversations are not why this was leaked or why these pro-Trump religious leaders rushed to express outrage. The leaked email became news because it both provided a vehicle to ask whether Democrats are anti-Catholic and "Christophobic," and so clearly demonstrated how blatantly partisan and hypocritical some of those expressing outrage were.
I've spent my life working in faith and politics, mostly with Democrats. The first campaign I did was with former Catholic missionary Tim Kaine when he refused to abandon his faith-based opposition to the death penalty despite all polling indicating it would cost him the election. And while there has been a lot of attention on Hillary's private server, there has been less focus on what was in those emails, which reflect Hillary's daily conversations about the Bible and how she would pray through her home church's weekly prayer list, calling to check on people who were hurting.
Those were the things she did when she thought no one was watching. That is the best indication of the real role faith plays and whether Christians will have a voice in a Clinton/Kaine White House.
That quiet, humble faith stands in sharp contrast to the series of public displays by the religious leaders supporting Trump, of which the display of outrage over the Halpin email exchange is easily the most hypocritical and blatantly partisan.
Where were these (mostly Protestant) defenders of Catholic feelings when their fellow signer Michele Bachmann spent most of her Congressional career proudly proclaiming her membership in the Wisconsin Evangelical Lutheran Synod, which teaches that the Pope is the anti-Christ?
Where was this outrage when political operatives in the Bush White House were outed for calling evangelicals "nuts, goofy, insane, and ridiculous?"
Where were these leaders so upset that a Democrat would dare question another's faith when Mormon Glenn Beck said President Obama's faith was based on a "perversion of the gospel of Jesus Christ?"
I sadly know the answer to that last question. A number of the signers of this statement were standing next to Beck when he said it — including the spokesman for the Southern Baptists.
As I said, context matters. When a Mormon whom Southern Baptists considered either a member of a cult or a "faith like Islam" gives a speech saying the Democratic President follows a faith that perverts the gospel of Jesus, the spokesman for the Southern Baptists says Beck "sounded like Billy Graham."
Yet when a Democratic Catholic tells another Catholic in a private email that he believes a conservative media magnate is promoting a bastardization of his Catholic faith, suddenly that is a "shameful" example of "Christophobic" beliefs?
But all of this ignores the most important question. Where was the outrage from some of these same religious leaders when Donald Trump bragged about sexually assaulting women? When he mocked the disabled? Said he didn't need God's forgiveness? Promised to bring back extreme torture? Where were they when Trump called the Pope "disgraceful" or denied DNA evidence last week that 5 black men were falsely imprisoned for raping a white woman?
These leaders should have been standing with evangelical pastors like Russell Moore and Max Lucado, and the new generation of evangelicals and Catholics who have reject cynical partisanship parading as religiosity.
Instead, in a week when evangelical theologian Wayne Grudem repented of his support for Trump, these leaders decided Halpin's email was the topic most in need of their public voice and outrage. It seems they have accepted the deal Trump offered. I'm not outraged by that. I'm just sad.
Eric Sapp is a founding partner of the Eleison Group, a political consulting firm that specializes in outreach to the progressive faith community. He has worked closely with Democrats and Hillary Clinton's 2016 presidential campaign.