Democratic Leader Says Her Party Supports Legal Abortion Until Moment of Birth (Video)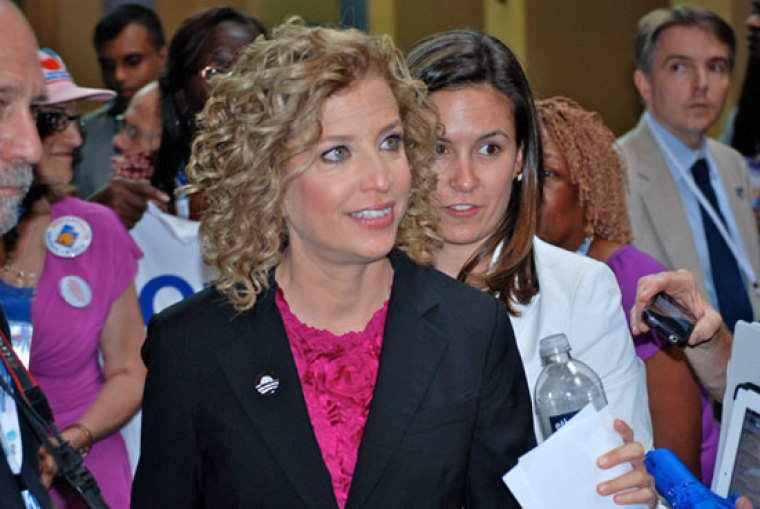 The Democratic Party supports legal abortion until the baby is born, according to Democratic National Committee Chair Debbie Wasserman Schultz.
When asked if abortion should be legal until the moment of birth, she answered that the decision should be left to the mom and her doctor, adding, "Period. End of story."
Wasserman Schultz's answer came three times. First in response to a question by Sen. Rand Paul, R-Ky., and two more times during Tuesday CNN and Fox News interviews.
On April 8, the same day Paul announced he's running for president, he responded to a reporter's question about abortion exceptions with another question: "Why don't we ask the DNC: Is it OK to kill a 7-pound baby in the uterus? You go back and go ask Debbie Wasserman Schultz if she's OK with killing a 7-pound baby that's just not born yet. Ask her when life begins, and ask Debbie when she's willing to protect life. When you get an answer from Debbie, come back to me."
In his question, Paul was pointing out the media's double standard on abortion. Reporters often ask Republican politicians detailed questions about their position on abortion but rarely ask Democratic politicians what abortion restrictions they would support, or when they think life begins and should be legally protected.
Wasserman Schultz, who's also a Florida congresswoman, released a statement the same day with her answer.
"I support letting women and their doctors make this decision without government getting involved. Period. End of story," she wrote, in part.
On Tuesday, Fox News' Megyn Kelly and CNN's Wolf Blitzer asked again, to make sure they understood her answer to be that abortion should be legal up until the baby's moment of birth.
In response to Blitzer, she said, "[Rand Paul and I] have very different definitions of personal liberty. I made that clear in my response, the Democratic Party's position is we are pro-choice. We believe a decision on a woman's reproductive choices is best left between a woman and her doctor."
After giving a similar answer on Fox News, Kelly noted, "Eighty percent of the public is against abortion in the third trimester and almost 65 percent are against an abortion in the second trimester." (She was likely referring to a 2012 Gallup poll.)
In response, Wasserman Shultz again rejected restrictions on late-term abortions: "I'll speak for myself, but I think I can speak for most in my party. A woman's right to make her own decisions about her body should be between her and her doctor."
When pushed further, Wasserman Shultz said women should not get a third trimester abortion "on a whim," but maintained that there should be no legal restrictions on third trimester abortions.
According to a January Marist poll, the position that Wasserman Schultz claims for the Democratic Party is not supported by the vast majority of Americans. Eighty-four percent support restricting abortion to some combination of the first trimester or only cases of rape, incest and to save the life of the mother. Even 63 percent of respondents who identified themselves as "strongly pro-choice" answered that abortion should only be legal in either the first six months or the first three months of pregnancy.
There is currently legislation in Congress, the Pain-Capable Unborn Child Protection Act, that would ban most abortions after 20-weeks gestation.
You can watch the CNN interview here or the Fox News interview below.