Denver Pastor Starts 'Doubters Club' to Engage Skeptics With the Gospel (Interview)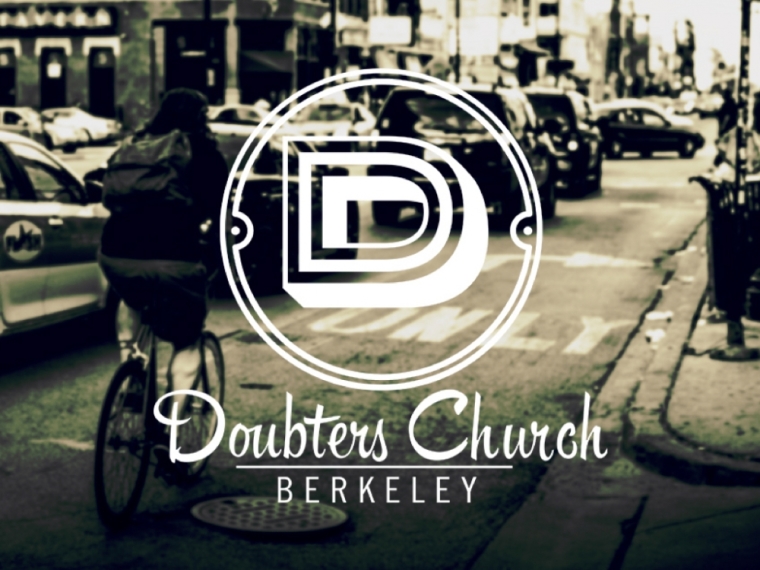 Ulmer says that no matter the topic, when he presents his perspective he deliberately speaks from a Christian worldview and shows how the Gospel message intersects the questions being raised. And his starting point is always Jesus.
The heartbeat of The Doubters Club is to address misconceptions about the Gospel and build a platform for Christians to disciple non-Christians. But most of all, it's a space where people from all walks of life can bring their uncertainties before an unchanging God.
"When people have uncertainties about God, the most healthy thing we can do is bring it before God in community and not to keep it from God or suppress it." Ulmer says.
He adds that almost everyone who is a part of The Doubters Club comes from a Catholic or Protestant background, but they left the faith either due to fundamentalism or a lack of intellectual engagement.
If they did not believe in a literal six-day Creation, for example, they did not believe they could be Christian.
"They were handed Christianity as a set of beliefs, and it's a house of cards theology," Ulmer says. "So at any point when any of those doctrines were challenged outside the context of their church or youth group, their faith collapsed."
CP asked Ulmer, if his goal is to ultimately bring people to faith, how does he deal with the many warnings in the New Testament about false teaching.
"We have to remember the process," Ulmer replied, explaining that even those born into Christian families do not immediately obtain a highly developed theology.
"The question I care about most — and I want this engraved on my tombstone — is: 'What did you do with Jesus?'"
On one occasion a young woman who was a regular participant at The Doubters Club approached him after a lively discussion about life after death and told him that she could never be a Christian because she simply could not say that her atheist friends were going to Hell.
Recognizing her process, Ulmer recalls telling her: "It's not your belief about Hell that is going to make you a Christian, it's your belief about the reality of what Jesus did and what He is doing in the world."
"That I can get on board with," she said.
This September, Ulmer will be launching The Doubters Church in the Berkeley neighborhood of Denver, not far from the Highlands-area coffee shop he visited on his first trip to Colorado.
CP asked Ulmer why he chose the word "doubters" to be the name of his church plant, which will be overseen by an Assemblies of God district board. The word doubt is mentioned in James 1:6 where the Bible speaks of doubt in a negative context. The text reads that those who ask God for wisdom "must ask in faith, and not doubt, because he who doubts is like a wave tossed by the sea, blown and tossed by the wind."
Doubt, says Ulmer, is not something to be feared.
"Anytime I'm looking at Scripture and its something obscure, I never want to conflate it with the obvious. When God established the Israelite people it was through a wrestling match with Jacob. When I say 'doubts,' what I am talking about is uncertainties. I'm not talking about disbelief. Many of the Psalms are filled with doubts and uncertainties."
In this day and age evangelism is not going to look like asking for hands in the air to make commitments to Christ, Ulmer adds.
In every effort to advance the Gospel, Ulmer urges Christians to "make it about Jesus and don't make it about anything else." For those passionate to evangelize it is essential they commit to the long, messy process, understanding the journey entails many challenges.
"But on that journey, focus on Jesus," Ulmer reiterated.
The Doubters Club model for engaging nonbelievers can be replicated and Ulmer welcomes anyone desiring to start one to contact him. More information about The Doubters Church in Denver can be found at their website, The Doubters Church.