Denzel Washington Implores Millennials to Be Unashamed of Their Faith in Social Media Age (Interview)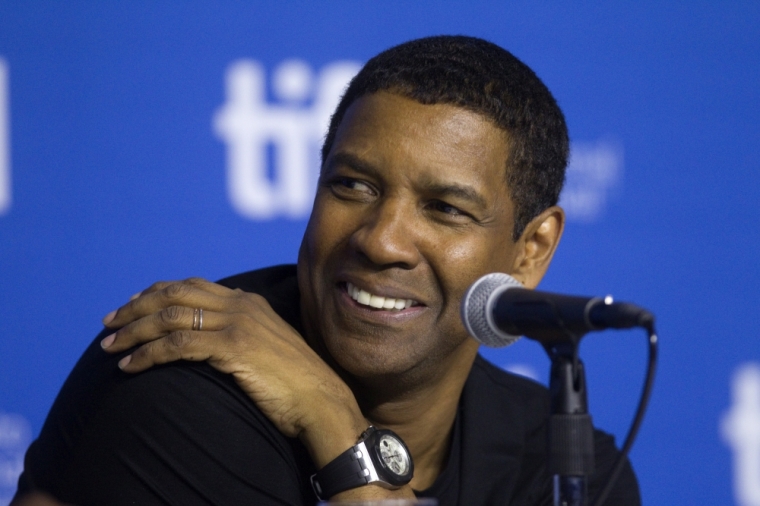 BEVERLY HILLS — As Academy Award-winning actor Denzel Washington gears up for the release of his next film, "Roman J. Israel, Esq.," he's calling on the next generation to be unashamed of their faith and convictions in this day and age of social media.
"I would say to your generation — find a way to work together because this is a very divisive, angry time you're living in, unfortunately, because we didn't grow up like that," the 62-year-old told this Christian Post reporter at the Beverly Wilshire Hotel in Los Angeles Saturday.
In his new film, "Roman J. Israel, Esq.," Washington plays a lawyer named Roman J. Israel who has been fighting the good fight while others take the credit. "He finds out some unsettling things about what the crusading law firm he worked for has done that run afoul of his values of helping the poor and dispossessed, and he finds himself in an existential crisis that leads to extreme action," the film's synopsis says.
When comparing his character's passion to persevere despite being criticized, he wanted millennials to take note of Roman's fight despite growing up in a different generation.
"It's accelerated now, it's on steroids, it's moving so fast that it's almost impossible to keep up," Washington said of the social media age. Speaking about himself and his generation, Washington added: "We have the luxury of BC, before computers, of what it used to be. We have the luxury of going through the process of figuring things out, of not having to rely on GPS and something always being done for you."
"What happens to the part of the brain that figures things out?" he asked.
"We better understand that we are addicted to this," Washington continued while holding up this CP reporter's cell phone. "It's not its fault, it's a magnification and a reflection of our own free will."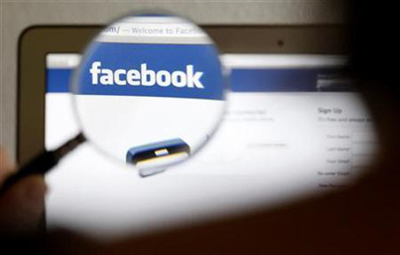 He maintained that 20 years ago life was all about the information age but said things have changed greatly because of social media, such as Twitter and Facebook.
"I Google, I'm the Google master when I need information," the New York native confessed. "With this character, I studied Aspergers but I didn't go on social network." 
Washington said that while he was on set filming for the movie, a fan put up a photo of him in character on social media. He could not believe how mean-spirited the comments were — criticizing his image, his weight, etc.
"You can't blame anyone, including the president," He insisted. "It's the age that we are in and we have to look at what's happening to us before it's too late."
Washington added that Pastor A.R. Bernard, senior pastor of Christian Cultural Center in Brooklyn, New York, once shared with him Daniel chapter 10 from the Bible, saying, "'God puts leaders in place for a reason and a season.'"
"There's a reason, you may not like what's going on but the boss has a reason," Washington asserted while he pointed up to God in Heaven.
"I pray for your generation," Washington passionately declared while holding onto this reporter's shoulder and charging millennials to keep sharing truth and hope with the world. "What an opportunity you have! Don't be depressed by it because we have to go through this, we're here now. You can't put that thing back in the box."
Washington went on to say that his father, who was a minister, once "slapped him down" because he made the mistake of questioning his father's predictions about the End Times.
"Each generation, we're all guilty of it, we think it's gonna happen when we're here. We as a species, God's children, have to go through this!" he declared. "We don't know where we are in it [the End Times]'. We may think we're at 10, but we may just be at one. None of us know, but we are going through it. And you, after we're long gone, are going to have to go through. So at least be aware."
Washington urged that younger people should ask themselves the question: "What is the long, if not short-term effect of too much information? There isn't 24 hours worth of news, there isn't!"
He admitted that his own children have told him they do not get their information from the media but instead from social platforms.
"God put us together," Washington declared. He then turned to Dan Gilroy, director, and writer of "Roman J. Israel, Esq.," and said while making the film both men came together and prayed.
"We prayed every day, we read the daily Word every day," he revealed.
Washington then handed this reporter his phone and asked me to read a text message he received from Antoine Fuqua who also directed the film. I read a brief devotional that came from Proverbs 10:28 sent to Washington from Fuqua.
"Now he's caught on and now every day he sends out a text of something he reads," Washington gushed.
"Send that out to all your friends, even when they say they don't like it," he advised, urging this reporter and those in the room to send out daily scriptures.
Although we were now overtime and Washington was asked to move on to the next interview he had lined up in another area, the actor was so fired up he said he had to finish sharing before he could move on.
Washington ended his passionate charge by sharing his own testimony.
"I speak now and I'm doing what God told me to do from the beginning," the well-respected entertainer said. "It was prophesied that I would travel the world and preach to millions of people. It was prophesied when I was 20. I thought it was through my work and it has been."
"My mother said to me when I was 59, she said, 'Denzel, you do a lot of good. You have to do good the right way and you know what I'm talking about,'" Washington concluded. "I don't drink anymore, I don't do any of those things. I'm all about the message, to the degree that I know it, and I'm unashamed and unafraid to share it!
"So you have to be unafraid and unashamed to share it in the way your millennial generation know's how," he stressed.
"Roman J. Israel, Esq." hits theaters just in time for Thanksgiving on Nov. 22. In addition to Washington, actors Colin Farrell and Carmen Ejogo are featured in the film.
In an age where truth, integrity, and forgiveness can be scarce, "Roman J. Israel, Esq." is not only inspiring but his revolutionary attitude is a reminder that although in life we make mistakes, it takes someone brave enough to stick to their convictions to actually help impact others and be the change we wish to see in the world.
For more information on "Roman J. Israel, Esq." visit the movie's website.