Determined Pregnant Woman Saves Baby After Boyfriend Sets Her on Fire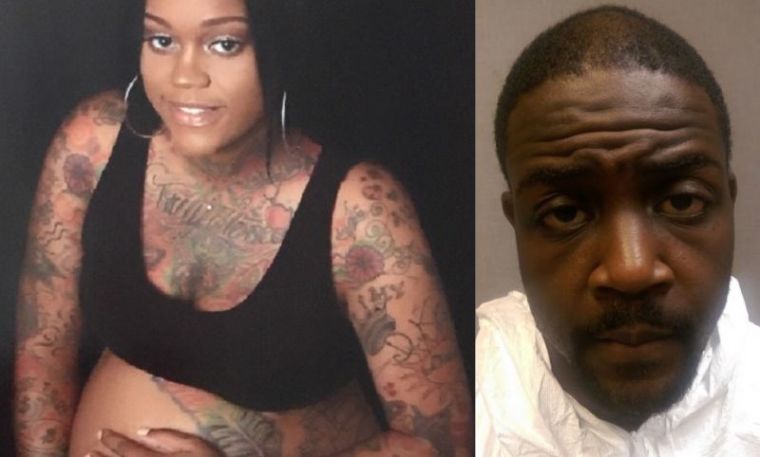 A 34-year-old man allegedly set his pregnant girlfriend on fire but the woman was determined to save her baby. She soon gave birth to a daughter seven weeks early.
Laquinn Phillips of southeast Washington is now behind bars facing attempted first and second degree murder, arson, assault and other charges, says the Prince George's County Police Department.
Detectives announced on Saturday that they charged Phillips for intentionally setting his pregnant girlfriend, Andrea Grinage, 30, on fire.
First responders were reportedly called to Grinage's Capitol Heights home in Maryland at approximately 11:45 a.m. last Friday. They found her outside her apartment suffering from severe burns.
She identified Phillips as her attacker to police and also told neighbors that he was going to D.C. to kill one of her family members.
While he was on the run, police convinced him to surrender and they later arrested him outside his home in Washington, D.C.
Police later praised the injured mother for her bravery in fighting to save her unborn child despite her injuries.
"She was very brave. We want her family to know how brave she was, suffering as badly as she was — critically burned, worried about her unborn child, dealing with those injuries and was able to share that information with us so that we could get moving with our investigation and locate this person," Prince George's County Police spokeswoman Jennifer Donelan said.
Grinage's baby, named Aleah, was delivered by doctors seven weeks early in critical condition, according to WJLA. Police did not immediately reveal the motive behind Phillips' attack on Grinage but the woman's father, Arthur Grinage, told WJLA that he suspects Phillips did not want the child.
"It all stems from him not wanting to take responsibility of him being a newborn dad," Arthur Grinage said. "He didn't want that. And once a baby is conceived it's too late for all that. You either step up and be a dad or you walk away."
The injured woman's father revealed in a GoFundMe campaign seeking to raise $50,000 to help with her medical care that over 90 percent of her body was burned.
"Today September 8, my daughter was critically burned over 90% of her body as a result of domestic violence. She's a mother of 2 boys ages 15 and 8 and a newborn that was born 7 weeks premature. Everything was lost in the fire and she must begin a new with your help. She has a long road to recovery and unknown medical cost," he wrote.
On Monday, he also asked supporters to pray and fast for his daughter who is expected to undergo surgery on Tuesday.
"My daughter has major surgery tomorrow, her first of many, but her first critical one where her chances are no better than 50-50.....I am asking everyone who has supported us and prayed with us to fast for ONE meal tomorrow and at that time pray for Andrea....GOD hears prayers......help me to overload the switchboard tomorrow. .....I thank you all with everything I feel," he wrote on Monday.
As of Tuesday afternoon the campaign had raised more than $23,000.