DeVon Franklin Finds Peace in 'Baptizing 3 Souls' Where John the Baptist Baptized Jesus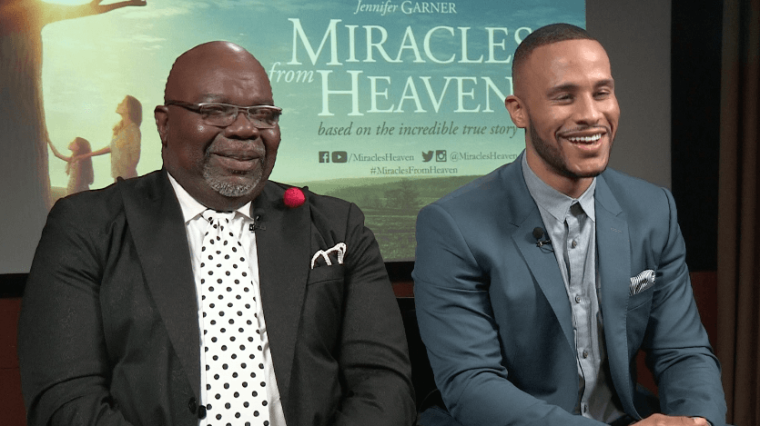 DeVon Franklin didn't expect to baptize three people in the Jordan river while visiting Israel with his wife, but the Hollywood executive and minister says something incredible happened when he followed God's will to perform baptisms in the Holy Land on Saturday.
Franklin and his wife, Meagan Good, traveled to Israel together after Christmas with a group of entertainers for a program called America's Voices in Israel.
During his tour, Franklin revealed that God had bigger plans for him than just visiting the Holy Land. He took to Instagram to describe the experience where he was caught off guard with the task of baptizing people in the same river where John the Baptist baptized Jesus.
"Today we went to the Jordan river where John the Baptist baptized Jesus. We thought there was going to be a minister on duty but to our surprise there wasn't," Franklin explained. "So everyone turned to me and I looked around like who are you looking at? I wasn't anticipating that God had me in mind to be the minister on duty."
Even though Franklin first declined, he then decided to do "whatever God's will is." After renting a robe, the ordained minister relied on his baptismal training even though it had been some time since he performed one.
"I baptized three beautiful souls in the Jordan River! And the peace that fell on all of us was amazing," he wrote. "Remember, there's a peace when you step out of your comfort zone and live according to your calling!"
Franklin used the experience to encourage people for the new year.
"Also you will find yourself more prepared than you realize to succeed in 2017! #jordanriver #visitisrael #peace," he wrote.
The America's Voices in Israel organization, which hosts weekly tours of Israel for celebrities, politicians, and other high profile influencers who can help "counter distortions and misrepresentations about the Jewish State, which often are reported in the media," said it was a blessing that Franklin was able to step in and baptize three people during the tour.
"Blessed to have @DeVonFranklin baptize us at the Jordan River #devonfranklin #jordanriver #baptize #holyland #holylandpics #Israel #visitIsrael #meagangood #markpellegrino #sonequamartingreen," an Instagram message from the organization states.