Did the Bucket List Baby Receive Salvation? Catholic Expert Weighs In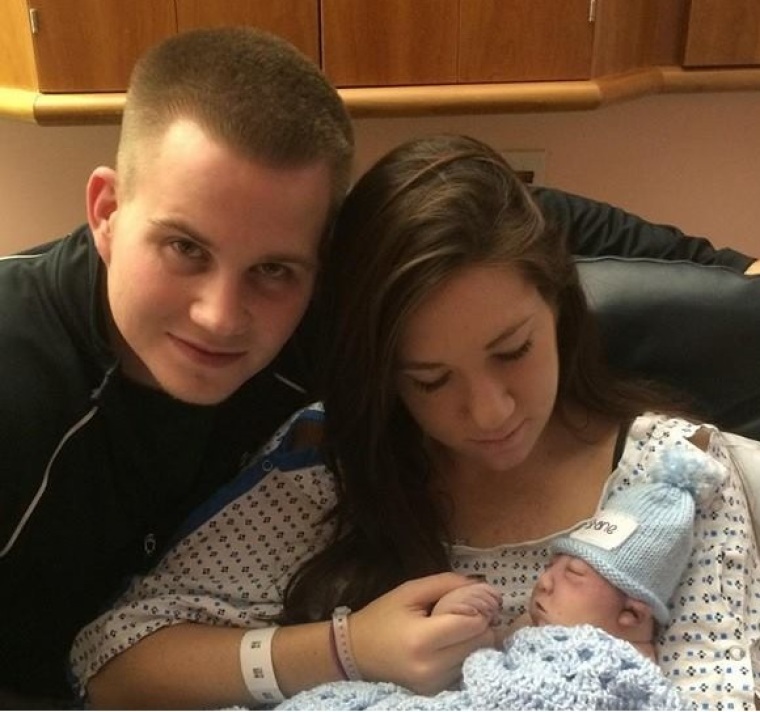 After the birth and death of "bucket list baby" Shane Haley, questions were raised about the significance of infant baptism; parents Dan and Jenna were sure to have their baby boy baptized before he passed away.
Shane was known as the "bucket list baby" because his parents created a special bucket list of what they wanted to do with their baby boy before he died. They received news of his condition early in the pregnancy and did all they had originally planned to do with Shane after he was born. They had a very memorable pregnancy and documented their experiences on Facebook, garnering national attention.
"Today at 6:15AM, after meeting his entire family and being baptized into the Catholic faith, baby Shane died peacefully in his Mother's arms … we are so grateful for the time that we were blessed to hold and hug our son … Shane spent his entire life in the arms of people that loved him unconditionally and I don't think you could ask for a more beautiful life then that … he is home now with the Lord and will forever be our little miracle!" Dan posted on Facebook earlier this week.
That raised the question about infant baptism and the Catholic Church, which practices the tradition. It was clear that Dan and Jenna wanted their son to be baptized before he passed away, but what about those babies who die before they are baptized? The Christian Post spoke with Brantly Millegan, a PhD candidate at the Catholic University of America regarding infant baptism.
"The Catholic position on infant baptism (and baptism in general) is the same position that's been held by Christians since the earliest centuries without break," Millegan explained. "Catholics baptize infants because infants have Original Sin and need Jesus for salvation just as much as anyone else, and baptism is the way they can receive it."
Millegan clarified that baptism is not "merely a symbolic public demonstration of faith—the Catholic Church believes that baptism is something God does to us, namely, applying the grace of Jesus to us for the forgiveness of sins."
However, there are plenty of babies whose parents are in the Catholic tradition, but are unable to have their little ones baptized before they pass. What about those children? Millegan cited the Catholic Church's Catechism on the subject.
"As regards children who have died without Baptism, the Church can only entrust them to the mercy of God, as she does in her funeral rites for them. Indeed, the great mercy of God who desires that all men should be saved, and Jesus' tenderness toward children which caused him to say, 'Let the children come to me, do not hinder them,' allow us to hope that there is a way of salvation for children who have died without Baptism" (CCC 1261).
While Catholic tradition practices infant baptism, Protestant denominations are split on the issue. Numerous denominations only dedicate infants into the church and then baptize children once they are at the "age of accountability," able to make the decision of baptism for themselves. However, other churches do baptize infants, citing Scripture similar to that of the Catholic Church.
Throughout her pregnancy, Jenna relied on her faith to get her through the complicated pregnancy and give her son a full life while inside her womb. She and Dan traveled, toured, and experienced the same things they wanted to once Shane was born. He died living a full life inside his mother's body.