Dinesh D'Souza Releases New 'America' Movie Trailer at CPAC; Gen. George Washington Killed in Battle (Watch TRAILER)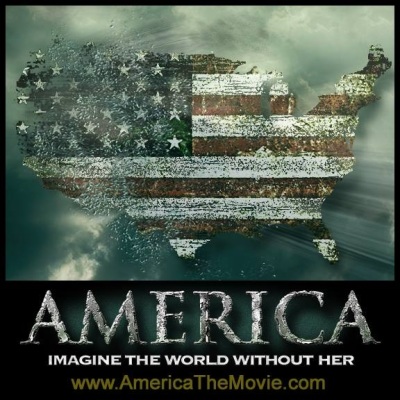 Conservative author and filmmaker Dinesh D'Souza, who was recently charged for allegedly violating campaign finance laws, unveiled a new trailer for his upcoming movie "America" at the Conservative Political Action Conference on Friday.
"America," set for release on July 4, takes an imaginary look at how world history would have unfolded had the United States lost the Revolutionary War and so therefore never existed.
D'Souza gave an afternoon keynote address at CPAC, where he showed about 3,500 attendees the trailer, according to The Hollywood Reporter.
"Even though we made a mainstream movie that is for all Americans, we know that it will especially resonate with our conservative friends," D'Souza told THR. "We are proud to debut our trailer at what is effectively their Super Bowl."
The "America" trailer shows a battle scene where Gen. George Washington is hit by a bullet. As Washington dies, U.S. landmarks such as the Statue of Liberty and Mount Rushmore begin to disintegrate.
SEE TRAILER TO "AMERICA" VIDEO BELOW
Organized by the American Conservative Union, the annual conference that ends Saturday features several political, economic, and social conservative groups and individuals. Featured speakers also included U.S. Senator Ted Cruz of Texas, Dr. Ben Carson, conservative pundit and author Ann Coulter, former House Speaker Newt Gingrich, and U.S. Senator Rand Paul of Kentucky.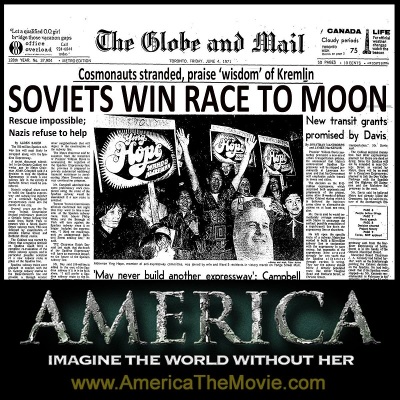 D'Souza unveiled a trailer for his first film, "2016: Obama's America," at CPAC two years ago. The film is the second-highest box office success as a political documentary ever behind Michael Moore's anti-George Bush screed "Fahrenheit 9/11." D'Souza's "2016" takes a look at Barack Obama's life as it pertains to a worldview that is contrary to the one many conservatives hold.
"America" is associate produced by Grey Frederickson, who won a best picture Oscar for "The Godfather Part II," and produced by Gerald Molen, winner of an Oscar for best picture for "Schindler's List." Molen also produced "2016."
THR reports that Molen describes his upcoming film as "a love story about America – what she has meant to us, what she's done for us and what she expects of us."
D'Souza pleaded not guilty to federal charges that he used straw donors to exceed campaign contributions to a U.S. Senate candidate in 2012. The charges against him are being seen by conservatives as evidence that the White House is targeting its critics. D'Souza's trial is scheduled to begin May 19 in New York.