Disney Film 'Coco' Not Good for Christians, Focus on the Family Warns Parents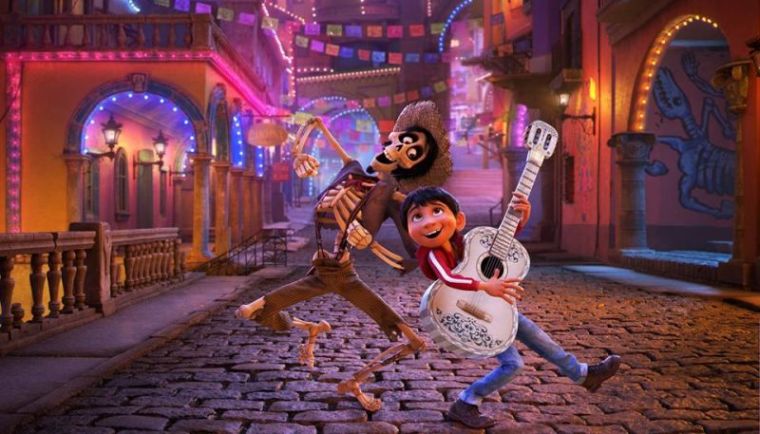 Focus on the Family's Plugged In is warning Christians about Disney Pixar's new box office success: "Coco."
Cheryl Wilhelmi of Plugged In released a video of "Coco" and said the film depicts a "spiritual worldview that's at odds with Christian teaching."
"Coco" was the No.1 film Thanksgiving weekend raking in $71.2 million at the box office. It became the fourth best all-time Thanksgiving opener.
According to IMDB, the main character, Miguel, is an aspiring musician and despite his family's objections he enters the "Land of the Dead" to work out the mystery of why his grandfather disappeared after pursuing a music career.
"Miguel hopes to play his music nonetheless. First, though, he has to make it past the Día de Muertos celebration," Wilhelmi explained. Instead, "he suddenly finds himself transported to the land of the dead."
Day of the Dead, known as Dia de Muertos in Mexico, is a cultural and religious tradition that's celebrated on Nov. 1–2, where families honor their deceased ancestors at cemeteries with gifts, pictures and food. They believe that the dead are awakened during that time and are part of the community to share in the celebrations with their loves ones.
Some claim the celebration is a type of "Christian religion" and is loyal to the Roman Catholic Church which was adapted in Latin American cultures after a Spanish explorer conquered Latin America in the 16th century. However, the Christian teaching site Got Questions? argues that it's un-biblical, citing Isaiah 8:19 which says: "Should not a people inquire of their God? Why consult the dead on behalf of the living?"
Hailed by The New York Times as "culturally accurate," and given an A-plus rating by viewers, according to CinemaScore, "Coco" is not suitable for Christian audiences that believe one should not celebrate the dead.
"Mexico's Day of the Dead — an indigenous belief system, the film tells us in the credits — plays a central role in everything that happens in 'Coco,'" Plugged In reviewer Adam Holtz said. "(And though that holiday has historically had links to Catholicism in Mexico, there's hardly anything here that deals with that connection.)"
"But there's another, deeper and more unsettling layer to these beliefs as well. Once no one alive remembers you any more, you fade into dust," Holtz added. "Annihilation, it would seem. 'The final death,' one character calls it."
The film reportedly also mixes in the Aztec belief system that believes in worshiping the dead.
"So despite this film's eye-popping beauty and its heartwarming moments, Pixar's latest still packages a pagan worldview that's in sharp conflict with Christian beliefs," Plugged In concluded.
To read the full "Coco"review visit pluggedin.com.