Ditching Communion Wine, Avoiding Handshakes: Here's How 5 Churches Are Avoiding the Flu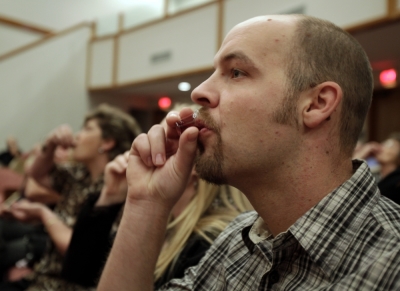 The United States is experiencing an increase in influenza infections this winter compared with recent years, leading many churches and dioceses to take extra precautions amid reports of hundreds of Americans dying of flu-related complications, including more than 50 children.
The U.S. Centers for Disease Control in Atlanta has estimated that nearly 15,000 people have been hospitalized since October, which is double the number last flu season.
Congregations across the denominational spectrum are giving advice and warnings to their members and are even changing certain aspects of their rituals and ceremonies.
Here are five examples of local congregations and regional bodies that are altering communion and church activities to help ease the worries of some and hopefully curb the infection rate.