Do Liberals Have A Nerd Problem?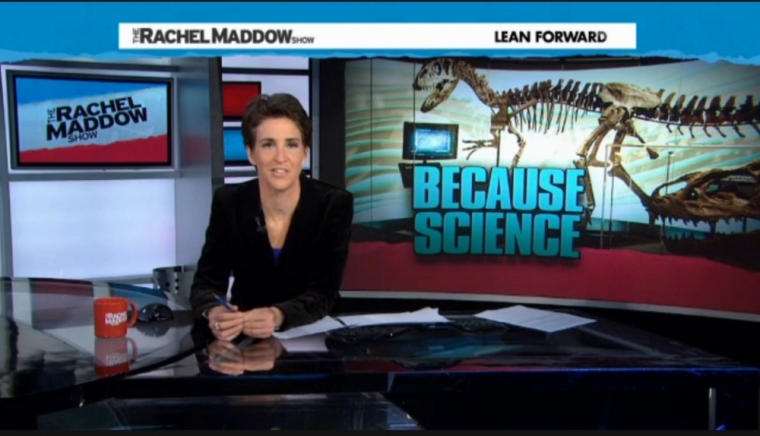 Conservatives and liberals debated whether "nerds" are impoverishing American politics.
According to Charles C.W. Cooke of National Review, a conservative publication, self-proclaimed nerds are becoming a disturbing trend.
In a July 30th post, Cooke addressed the growing number of people who suffer from "one part insecure hipsterism, one part unwarranted condescension."
"The two defining characteristics of self-professed nerds are (a) the belief that one can discover all of the secrets of human experience through differential equations and (b) the unlovely tendency to presume themselves to be smarter than everybody else in the world," Cooke stated.
Cooke pointed at the likes of Neil deGrasse Tyson, a scientist and host of Fox's "Cosmos: A SpaceTime Odyssey," MSNBC's Rachel Maddow, Vox.com's Ezra Klein, and even Bill Nye "the science guy" calling out "anybody who conforms to the left's social and moral percepts while wearing glasses and babbling about statistics. "
Cooke felt that there was no coincidence that all of the people he named were liberals. He went on to say that the brand of "faux nerd" is not authentic to the nerds of old.
"Theirs is the nerd-dom of Star Wars, not Star Trek; of Mario Kart and not World of Warcraft; of the latest X-Men movie rather than the comics themselves." Cook Explains.
The aforementioned Klein, contributor to the liberal Vox.com, offered a rebuttal, which he amusingly titled "Revenge of the Conservative Nerds." Klein retorted that nerd-dom was not the issue here.
"Cooke's essay is convoluted and expresses, at times, both pro- and anti-nerd sentiments. But the framing is clear, and it reflects an emergent trend in conservatism." said Klein. "Its argument isn't the classically conservative argument that the left is full of nerds and their ambitious, arrogant designs should be mistrusted; it's that the left is full of faux-nerds who lack scientific training but nevertheless wear glasses — and their ambitious, arrogant designs should be mistrusted."
Klein also noted the fact that Republican candidates Paul Ryan and Ted Cruz were praised highly by Republican supporters for being highly intelligent. He spoke of the way a video of Ryan "taking apart" Obamacare went viral and catapulted him into the national spotlight, where he is now often mentioned among the potential 2016 Republican presidential candidates.
The National Review's David French decided to join in, saying that the "liberal nerds" need to realize "there is a difference between intelligence and wisdom."
"I'd describe these 'self-proclaimed nerds as 'smart fools,'" French said. "I don't doubt their intelligence. I spent enough time around my generation's version of smart fools during my two stints in the Ivy League (first as a student, then a teacher) to recognize the symptoms — which include the ability to assimilate vast amounts of information and the ability to glibly and rapidly communicate this new-found 'knowledge' all while enjoying a seeming immunity to humility and self-reflection."
Contributor for the liberal Salon.com Andrew Leonard came to the defense of the "smart fools" saying that Cooke's article and The National Review declared war on the nerds.
Leonard purports that the uprising of the nerd has little to do with talking heads wearing squared Ray Ban lenses on television, as much as it has to do with the technological advancements of the past 20 years. Leonard believes that Cooke was overlooking the right questions.
"If Cooke honestly wanted to grapple with the cultural cachet of nerd-dom, he'd have to answer questions such as why a poll by the Pew Research Service found that in 2009 that only six percent of scientists identify as Republican," Leonard explained.