Does the Bible Actually Say Believers Should Give 20 Percent Instead of 10 Percent?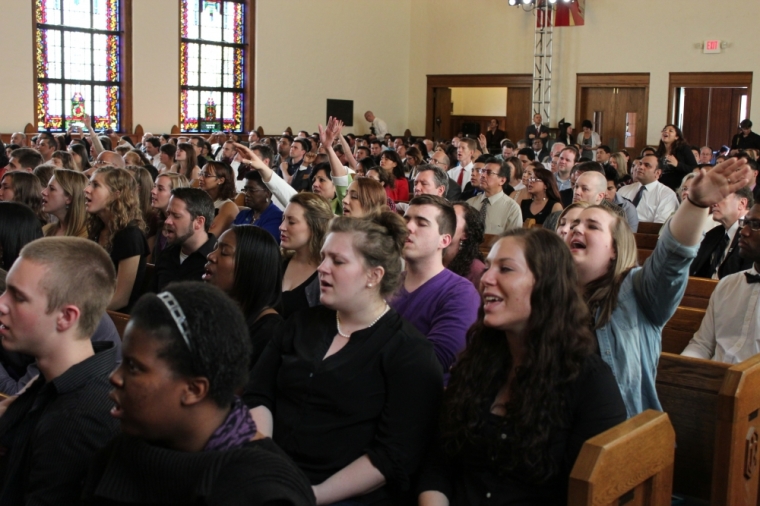 An Israeli rabbi who recently authored a book on charity has argued that the Bible actually calls on people to give 20 percent in charity rather than a 10 percent tithe.
Shneor Cohen, a 27-year-old ordained rabbi, has argued that a commonly cited justification for giving 10 percent may actually be 20 percent.
"Cohen, an ordained rabbi, said that the sages of the Talmud pointed to Deuteronomy 14:22, which states: 'Be sure to set aside a tenth of all that your fields produce each year.' The verse is often cited as the biblical basis for tithing one's income," reported The Blaze.
"However, in the original Hebrew of the Torah, the first two words of the verse, 'aser t'aser,' meaning 'set aside a tenth,' are nearly identical and share the same root as the number 10. This has been interpreted by some to suggest 10 plus 10."
Samuel Lamerson, PhD, president of Knox Theological Seminary and professor of New Testament, takes issue with this interpretation.
In an interview with The Christian Post, the Knox Seminary leader explained that Cohen was "using a particular kind of Jewish exegesis to come to his conclusions."
"Christians, in general, do not depend upon the Mishna or the Talmud for an understanding of the text," said Lamerson.
"This is not an uncommon method for Jewish interpreters but the method used to come to a 20 percent tithe would never be used by Evangelical Christians."
Lamerson also told CP the "Hebrew word for tithe is essentially one that can mean 'one tenth,'" but also that "there is some disagreement about whether or not the tithe is still in force."
"In answer to the claim that it is not, most will simply say that one tenth is a guideline that we have and thus unless there is a better guide this should still guide the giver," continued Lamerson.
"It should be stated that one should not give in a grudging manner, but, as the Apostle Paul reminds us in 2 Corinthians, in a cheerful way."
As church membership is on the decline in the United States, churches have seen much discussion emerge about giving.
In 2008, a book titled Passing the Plate noted that "few American Christians donate generously to religious and charitable causes."
"Far from the 10 percent of one's income that tithing requires, American Christians' financial giving typically amounts, by some measures, to less than 1 percent of annual earnings. And a startling one out of five self-identified Christians gives nothing at all," continued the book's Amazon description.
William Willimon, a former United Methodist Church bishop and professor at Duke Divinity School, told CP that because of the trends noted by Passing the Plate and others, the debate over the actual amount of the Old Testament tithe seemed "moot."
"I find that interesting, however, for most American Christians the discussion is sort of moot or theoretical because a very, very small percentage of American Christians give at the level of 10 percent," said Willimon.
"[Passing the Plate] basically showed what pastors have suspected, that our giving rates to the church are in real decline."
Willimon also told CP that he believed it was "worthy to be troubled that Christians are so far off the mark" when it comes to giving.
"I believe they should give more than they are giving," added Willimon. "I've heard expressions like 'I'll give 'til it hurts,' I haven't been around that many Christians who do that."