Donald Trump Making Money From Government Waste, Report Claims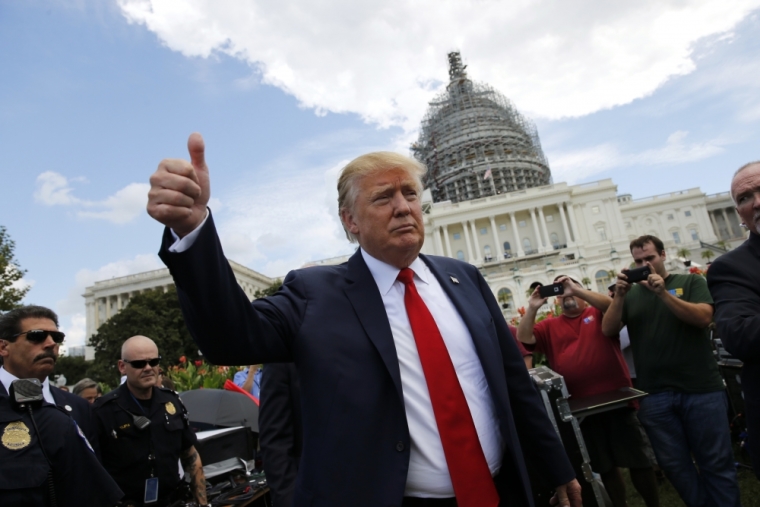 Republican frontrunner and celebrity billionaire Donald Trump is one of the beneficiaries of wasteful government spending, according to a new report.
At a Monday press conference, Oklahoma Senator James Lankford (R-OK) addressed the federal debt crisis and government waste, which included one of Donald Trump's Washington D.C. properties.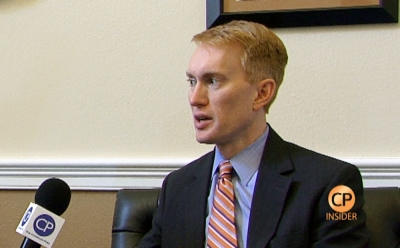 Inside Lankford's 145 page report, the senator explains how Trump is reaping the benefits of the National Historical Tax Credit to the tune of $40 million to develop an old building into a luxury hotel.
Page 98 of the "Federal Fumbles: 100 ways the government dropped the ball" report reads: "When all is said and done, American taxpayers will chip in $40 million to help cover the costs to 'restore this magnificent building to even well beyond its original grandeur.'"
The building, only a few blocks from the White House, served as the old Washington D.C. Post Office.
The report declares that The Trump Organization was "selected as the developer" and is investing $200 million of their own money. Republican frontrunner Donald Trump has admitted that he is willing to take advantage of a system he calls "broken."
"The taxpayer-supported hotel will feature '272 richly furnished guestrooms … with lofty 16-foot ceilings, soaring windows, beautifully restored historic millwork, and glittering crystal sconces and chandeliers,'" the report reads.
The report covers not just federal subsidies or blatant examples of cronyism but federal regulations that Lankford claims costs Americans families almost $15,000 annually.
Lankford decried the almost $19 trillion in debt and says the report highlights the ways the federal government regulates outside the role of the U.S. Constitution. Lankford pointed out that for every bill Congress passes 16 new regulatory rules are enacted.
"The concern is that we are going to lose our focus on debt and spending. There are a lot of national issues that we're facing right now. All of them are very important to us," Senator Lankford declared.
"The debt issue still remains one of those primary issues that has to be resolved and it can be resolved. There's this belief, that it (debt) is so large it's difficult to take on, and it's not fixable. It is fixable. So, what I want to have is some way we can lay a plan in place and we can start to identify some of these issues."
Peter Schweizer, president of the Government Accountability Office has done some of the most extensive research and writing on government waste. In his 2013 book, Extortion: How Politicians Extract Your Money, Buy Votes, and Line Their Own Pockets, he notes about government growth:
"The rampant extortion in Washington explains why government continues to grow, regardless of who is in power.
"And it also explains why government is getting meaner. It's more lucrative for the permanent political class that way. Just as the Mafia likes to expand its turf to seek more targets for extortion, an expanding government increases the number of targets for a shakedown. And the meaner government gets, the more often threats of extortion are successful."
In the report, Senator Lankford called the earned income tax credit "the largest area of fraud in the federal government year after year."
"It's almost $18 billion in fraud just for this year. That year after year is on the high list of something we need to be able to evaluate as a government," he added.
Lankford, who has a background in Christian ministry, is serving in his first term as a U.S. Senator from Oklahoma.