Donald Trump 'Not the Savior of American Christianity,' Rod Dreher Says on Panel With Russell Moore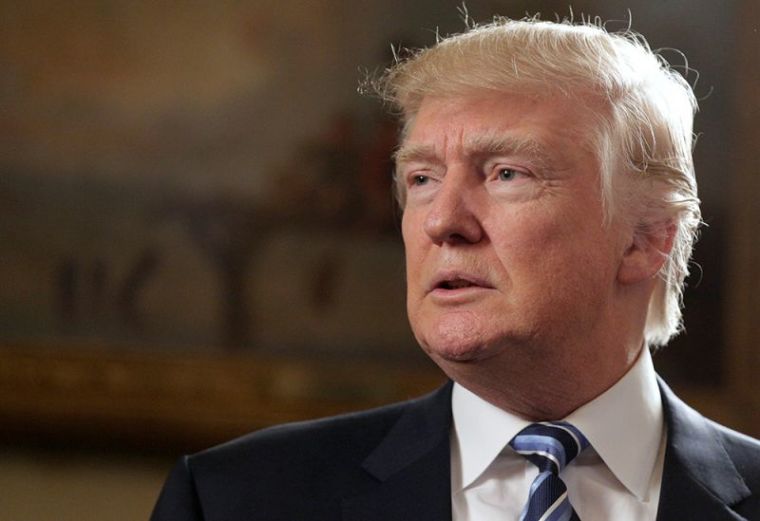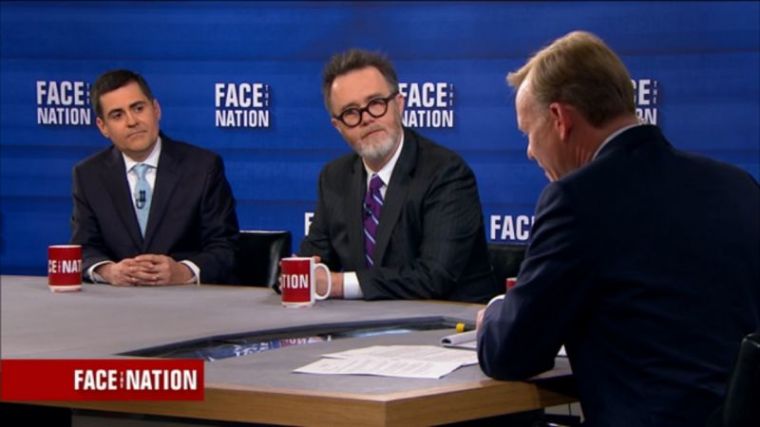 View Photos
Several different Christian voices in a panel discussion on CBS' "Face the Nation" on Sunday insisted that religious people should not let politics define who they are.
Russell Moore, president of the Ethics & Religious Liberty Commission of the Southern Baptist Convention, said that American society, which places one's political identity above other categories, regardless of religion, is problematic.
"Sometimes when secular Americans look at Evangelical Christians, they see us simply in political terms. I think Evangelical Christians are like cicadas — we go underground until the Iowa caucuses every four years, and that's when people pay attention to what evangelical Christians are doing," Moore said, referring to the presidential primary elections and caucuses in America.
"In reality, most of our lives have nothing to do with politics. Most of our lives is about building up through the teaching of the Gospel the kind of communities" that will then allow Christians to live out their lives in various ways, he said.
"One of the primary messages we have is that politics is an important discussion, but it's not an ultimate discussion. And so anyone, no matter where they are on the spectrum, from right to left, who puts ultimate hope there, is going to be ultimately disappointed," Moore suggested.
Father James Martin, the Roman Catholic editor at large at America Magazine, who was recently appointed consultor to the Vatican's Secretariat for Communications, said that the church "needs to transcend" political divisions.
"If we align ourselves too much with one politician or one party, we are going to be disappointed. And also, we need to keep our independence. And so, there can be a threat in terms of trying to box religious people in, and I think religious people need to be free of a kind of over-identification with one party or another, or one politician or another."
When asked to comment on Pope Francis' strong warnings about climate change and how humans need to do better to protect the environment, Martin insisted that the pontiff is not trying to be political.
"The pope isn't really talking about politics when he's talking about global warming. He's talking about caring for the environment, caring for God's creation. His Encyclical is really a kind of compendium about Catholic teaching on the environment, and on economic matters as well," he said.
"When he talks about welcoming the stranger, welcoming the migrant, the refugee, he's simply preaching the Gospel, so if what he says has political overtones, so be it," Martin added.
Orthodox Chistian author Rod Dreher said that the Gospel message does have political implications, when it comes to how people live their lives, and doing the common good.
"I think that people like me, conservative Christians, have made an enormous mistake in the past 30 years in placing too many eggs in the political basket. We tended to think that if we just elect the right Republican, and get the right Republicans into Congress, everything is going to take care of itself," he added, however.
"Well that didn't happen, and in the meantime, we lost the culture. What I call for in The Benedict Option is for Christians to step back from politics, not get away from it entirely, but just re-prioritize things, and start placing more of [the] emphasis on the local, because that's politics too."
When it comes to Christians in America and President Donald Trump, the Orthodox Christian offered: "I think that a lot of people voted for Trump with a heavy heart, a lot of Christians, thinking that, at least, Trump would not be aggressive going after religious institutions as the Democrats were."
He said: "And I think, maybe, we'll be happy with that. I hope so. But Trump is not going to be the ultimate savior of Christianity in America."
Moore, who during the elections cycle strongly opposed Trump, admitted back in March that his rhetoric had been "overly broad or unnecessarily harsh."
Host John Dickerson noted, "President Donald Trump has been elected with 81 percent support of evangelical Christians." He then asked Moore, "is that a good or bad thing for religion and public life?"
Moore answered that he doesn't know what will happen in the future but most evangelicals "have an understanding that the Bible commands us to pray for our leaders, to wish the best for our leaders, to wish the best for our country."
"I think most evangelical Christians are willing to pray for President Trump, for his administration, and also to seek to be good citizens," he added.