Donald Trump Presidency Would 'Lead to Another 9/11,' Warns Sen. Lindsey Graham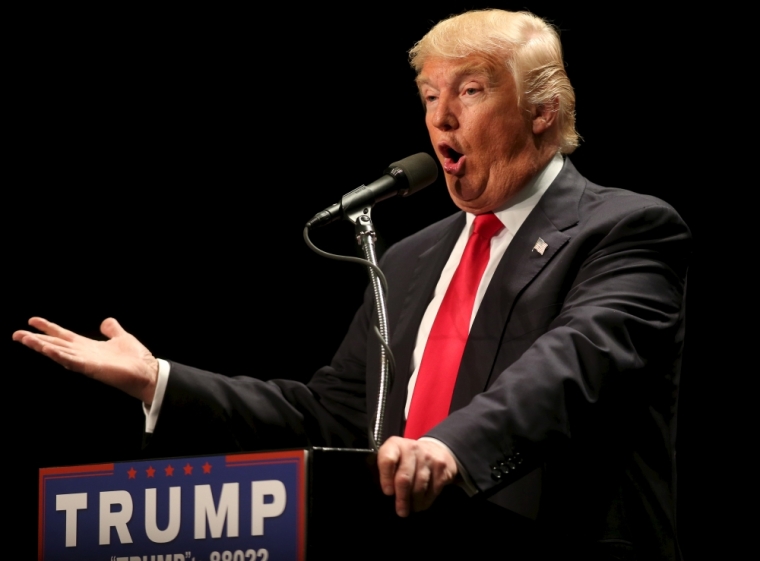 South Carolina Sen. Lindsey Graham has warned of grave consequences if Republican presidential frontrunner Donald Trump succeeds in becoming president, from opening the door to another 9/11 terror attack, to "destroying conservatism."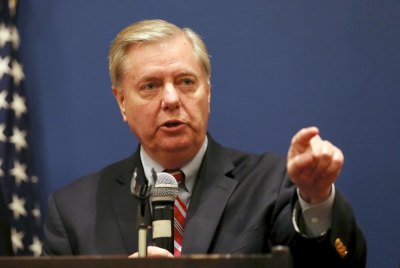 "There's a civil war going on in the Republican Party, obviously. John [Boehner] and I are very close friends, but he's embracing Donald Trump, and I am not," Graham, who dropped out of the GOP race in the early running, told CBS' "Face the Nation" in an interview.
His comments referred to former House Speaker John Boehner's backing of Trump, where Boehner attacked Texas senator and Trump rival Ted Cruz, calling him "Lucifer in the flesh."
"I have Democrat friends and Republican friends," the former House speaker said last week. "I get along with almost everyone, but I have never worked with a more miserable son of a [expletive] in my life."
Graham explained that he cannot bring himself to support Trump, however, arguing that the billionaire businessman's foreign policy is "isolationism."
"It will lead to another 9/11," he added.
As for the "Lucifer" metaphor, Graham went on to say:
"There's been a lot of talk about Lucifer. I think Lucifer may be the only person Trump could beat in a general election," he said. "But when it comes women and Hispanics, Trump polls like Lucifer."
The S.C. senator warned that Trump's rhetoric against women and immigrants is greatly damaging the image of conservatives.
"I think Hillary Clinton is an incredibly flawed candidate, but she will mop the floor with Donald Trump, because, with women and Hispanics, they hate Donald Trump because he's so harsh and he's so cruel in his foreign — in his policies toward illegal immigration, and he's so insulting toward women in general," he added.
Graham warned that if anyone is supporting Trump, then they are "destroying conservatism."
"You will make it hard for this party to ever regain footing with Hispanics, because his immigration proposal is unworkable, is hateful. When it comes to women, we're alienating women, who should be coming our way after eight years of Obama," he said.
Trump last week slammed President Barack Obama's "reckless, rudderless and aimless foreign policy," explaining that his vision would be to tackle Islamic extremism, such as the war against the Islamic State in Iraq and Syria, in a much more ruthless fashion.
"It is time to shake the rust off of America's foreign policy," Trump said, according to Yahoo News.
He insisted that it is time to make America a nation to be respected around the world, and has said that he will make Americans safer.
The GOP frontrunner continued: "It all began with the dangerous idea that we could make Western democracies out of countries that had no experience or interest in becoming a Western democracy.
In the Middle East, our goals must be to defeat terrorists and promote regional stability, not radical change. We need to be clear-sighted about the groups that will never be anything other than enemies."
As for Graham's comments about him on CBS, Trump responded via Twitter:
"I watched Sen. Graham @FaceTheNation. Why don't they say that I ran him out of the race like a little boy, and in the end he had no support?"