Trump, Cruz Say Obama Not Doing Enough to Defeat ISIS After Brussels Terror Attacks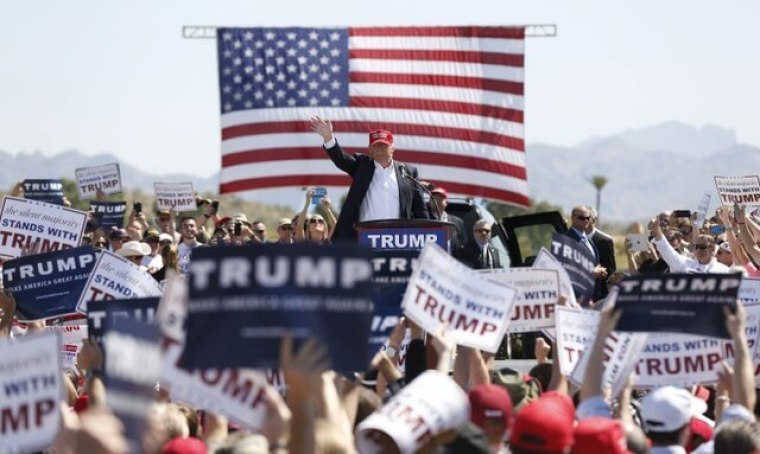 Republican presidential candidates Donald Trump and Sen. Ted Cruz have reacted to the terror attacks in Brussels Tuesday by suggesting a restriction on Muslims entering the U.S., along with patrolling Muslim neighborhoods to prevent youth from becoming radicalized.
Cruz said America needs to "immediately halt the flow of refugees from countries with a significant al-Qaeda or ISIS presence."
"We need to empower law enforcement to patrol and secure Muslim neighborhoods before they become radicalized. We need to secure the southern border to prevent terrorist infiltration. And we need to execute a coherent campaign to utterly destroy ISIS," he added, in a statement.
The Islamic State terror group has claimed responsibility for the multiple blasts in Brussels Tuesday, which targeted an airport and a rush-hour metro train, killing at least 34 people.
IS officials took credit for the attack on the AMAQ news agency, stating that its fighters carried out a series of bombings with explosive belts and devices.
Cruz suggested that Obama has not been tough enough against IS, though the U.S. continues to carry out airstrike operations against terror targets in Syria.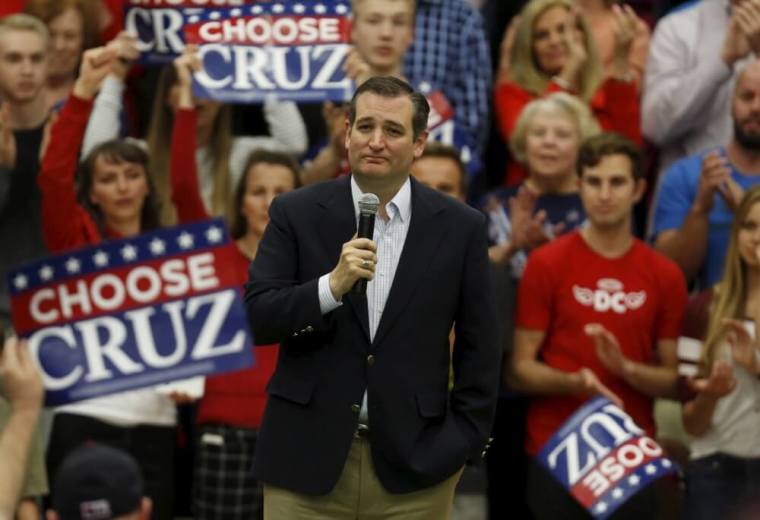 "It is long past time that we had a president who will acknowledge this evil, will call it by its name and utilize the full force and fury of the United States to defeat radical Islamic terrorism to defeat ISIS," Cruz said.
Trump, the billionaire businessman who is leading in the delegates race, repeated in interviews with CBS and Fox Business past arguments for closing down the borders to Muslims coming into the U.S. in order to prevent similar attacks on American soil.
"I would close up our borders to people until we figure out what is going on. I mean, look at Brussels, look at Paris, there are so many cities that are great cities," Trump said.
He added that the U.S. is "failing to learn" from mistakes and not properly vetting people.
"I would be extremely careful about people from the Middle East coming into our country. I would be extremely careful as to what's going on," Trump added. "You have an ISIS problem that's a massive problem. They want to come in, they want to do big damage, and I would be extremely careful about that."
Ohio Gov. John Kasich warned that the rise of terrorism gripping the world is endangering democratic values.
"The wave of terror that has been unleashed in Europe and elsewhere around the world are attacks against our very way of life and against the democratic values upon which our political systems have been built," Kasich said.
Kasich added that America "must strengthen our alliances as our way of life and the international system that has been built on our common values since the end of the Second World War comes under challenge from these and other actors of evil."
On the Democratic side, Hillary Clinton vowed that the terror campaign of "hate and fear" will not succeed.
"The people of Brussels, of Europe, and of the world will not be intimidated by these vicious killers. Today Americans stand in solidarity with our European allies. Our thoughts and prayers are with the families of those killed and wounded, and all the people of Belgium," Clinton said.
"These terrorists seek to undermine the democratic values that are the foundation of our alliance and our way of life, but they will never succeed."
Sanders called the Brussels attacks "barbaric," and a "cowardly attempt" to terrorize civilians.
"We stand with our European allies to offer any necessary assistance in these difficult times," Sanders said.
"Today's attack is a brutal reminder that the international community must come together to destroy ISIS. This type of barbarism cannot be allowed to continue."