Gospel Singers Call Out Donald Trump for Saying 'Two Corinthians'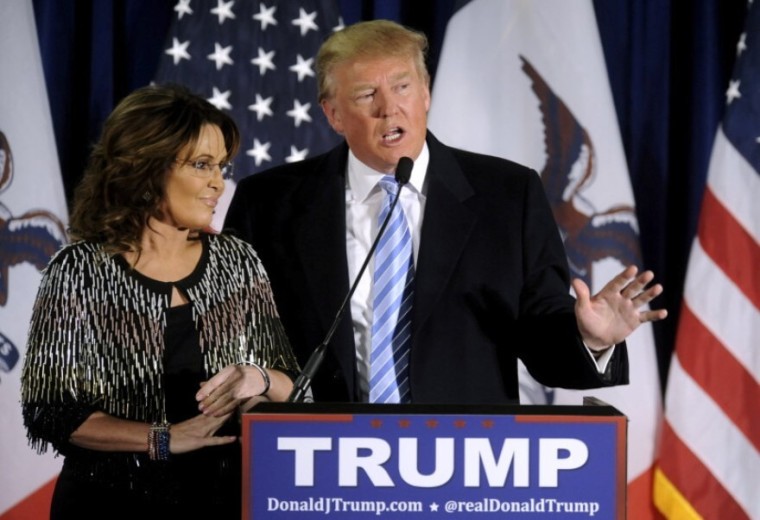 After presidential hopeful Donald Trump referred to 2 Corinthians as "two" Corinthians instead of "second" Corinthians during a Liberty University speech last week, some in the gospel music industry erupted with criticism.
"I hear this is a major theme right here. ... Two Corinthians 3:17, that's the whole ball game," Trup said last Monday to an audience of 13,000 people in Lynchburg, Virginia, during the school's morning convocation. 
After he pronounced 2 Corinthians as a numerical value instead of an ordinal number, a video of Trump's flub went viral, and a number of gospel musicians, such as singer Tasha Page-Lockhart, questioned the real estate mogul vying to become the nation's next president.
"Haaaaaaaaaa 'Two Corinthians,'" Page-Lockhart tweeted.
Grammy Award winning gospel singer Erica Campbell seemed to share the sentiments when she tweeted: "No Sir!! Two Corinthians??!"
The Christian Post reported last week, however, that Bobby Ross Jr. of GetReligion.org noted Trump might not have actually done anything wrong when calling the Epistle "Two Corinthians."
Ross pointed out that in British English the term "Two Corinthians" is used and Trump does have a Scottish mother, thereby likely influencing how he spoke the name of the New Testament book.
"So no, Trump didn't really mess up. Except that he probably did.The takeaway from a media reporting standpoint: More context is always helpful. So are fewer assumptions," wrote Ross. 
Gospel music songwriter, producer and record label owner Kirk Franklin also chimed in,tweeting, "I can't believe America is taking this Trump guy seriously."
Trump, however, downplayed his pronunciation of the verse: "It's a very small deal, but a lot of people in different sections of the world say two, and I've had many, many people say that to me. My mother, as you know, was from Scotland, and they say two," Trump told CNN's Don Lemon last Wednesday.
He went on to claim that Family Research Council President Tony Perkins had a hand in his misreading of the scripture.
"Tony Perkins wrote that out for me — he actually wrote out 2, he wrote out the number 2 Corinthians," Trump said on CNN. "I took exactly what Tony said, and I said, 'Well Tony has to know better than anybody.' "
While Perkins did admit that he wrote Trump's notes, he also asserted the business tycoon may need to brush up on his biblical knowledge.
"I wrote the scripture reference, which is 2 Corinthians 3:17, which is how it's written,"
Perkins revealed on CNN. "It shows that he's not familiar with the Bible. Donald Trump's a very interesting guy."