Donations Pass $138,000 for Baby Iver Fund to Support Father of Brain-Dead Wife on Life Support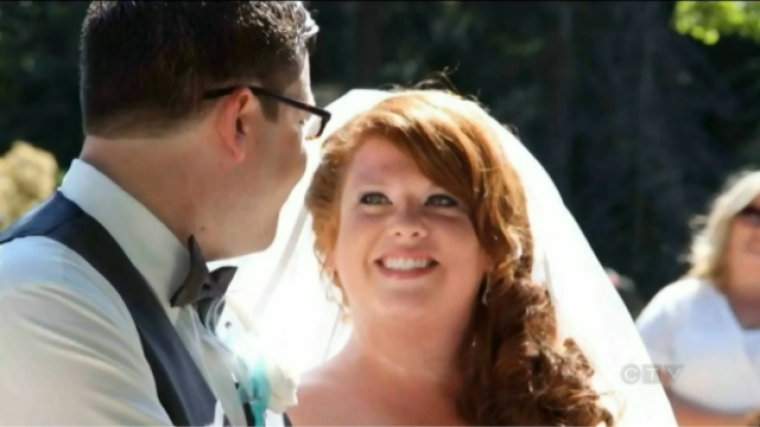 A Canadian man whose pregnant wife was pronounced brain dead in December is choosing to fight for his preborn son's life by keeping his wife on life support.
Robyn Benson was five months pregnant with her first child, Iver, when she suffered a cerebral hemorrhage. Doctors were unable to save her life, but told her husband, Dylan, they would be able to keep her body functioning to give their son a fighting chance at life.
On a YouCaring.com online fundraising website set up to cover expenses for baby Iver once he's delivered, Dylan shared his young family's story.
"On Dec. 28, I lost my wife to a sudden hemorrhage of blood to her brain. At the time, she was 22 weeks pregnant. On that Saturday morning, she started suffering from a piercing headache and asked me to go to the store to get some Tylenol for her. When I came back, she was unconscious, but still breathing in our bathroom. I called 911 immediately. The ambulance came, and they tried to get my wife to respond and for almost an hour before we went to the hospital. At the hospital they discovered that my wife had experienced a massive blood leak into the center of her brain, and that there was so much blood and pressure and damage that it was irreparable."
After hearing the doctors' diagnosis that Robyn is brain dead, Dylan told CTV News that when they offered to keep her body on life support for 12 weeks to allow their son to develop and then possibly deliver him at 34 weeks by caesarian section, in his mind there was no decision to make, except to proceed, since Iver has a more than 80 percent chance of survival.
"Based on my decision," Dylan wrote, "they are attempting to keep her body alive for up-to seven more weeks. Incredibly, they have been successful in doing this for five weeks now.
He continued: "The thought process behind this is that if they can keep her body alive and growing our child, it will give our unborn son (Iver Cohen Benson) has a good chance of surviving a C-section at that time. The doctors have said that he now has higher than an 80 percent chance of survival and that increases with every day that passes. There are roughly 30 published medical records of this type of thing being attempted. And so far, amazingly, they have been successful."
While the goal on the fundraising website was to raise $36,000, donations now total over $138,000.
This case reminds many of a similar situation in Fort Worth, Texas, in which Erick Munoz filed a lawsuit against John Peter Smith Hospital last month in an effort to take his brain-dead wife, Marlise, off of life support that was sustaining the development of their preborn daughter, Nicole. Life support was ultimately withdrawn when the preborn baby was at 23 weeks gestation.
In that case, District Judge R.H. Wallace Jr. sided with Munoz and his wife's parents, and ordered the removal of life-sustaining treatment from Marlise. In his lawsuit, Munoz asked the judge to rule that JPS hospital also be stopped from performing any surgeries on her body, referring to the cesarean section that would've been done to deliver her baby. Munoz and his in-laws, Ernest and Lynne Machado, asserted that, although Marlise never signed a DNR form, she wouldn't want to be kept on life support.
Benson and his wife's family and community, however, are supporting his and the hospital's decision to keep Robyn's body functioning, giving Iver time to grow.
"In all aspects, we believe it's entirely the right thing to do," Robyn's uncle, Dave Thompson, told CTV News. "From a family perspective, I think the decision -- as hard as it was to make – was a really obvious decision for the family, based on what Robyn would've wanted."
After Iver's delivered, he's expected to spend several weeks in intensive care until he's healthy enough to go home.
Writing about his wife, who doctors say will not recover, Dylan said, "She was my rock. She did so much for us, and I can't believe I won't get to talk to her again. It is very difficult to know that our son will grow up never meeting his wonderful mother, and that we will have to say our goodbyes to Robyn within hours of seeing Iver for the first time."