Donnie McClurkin Glorifies God as He Mourns Death of Niece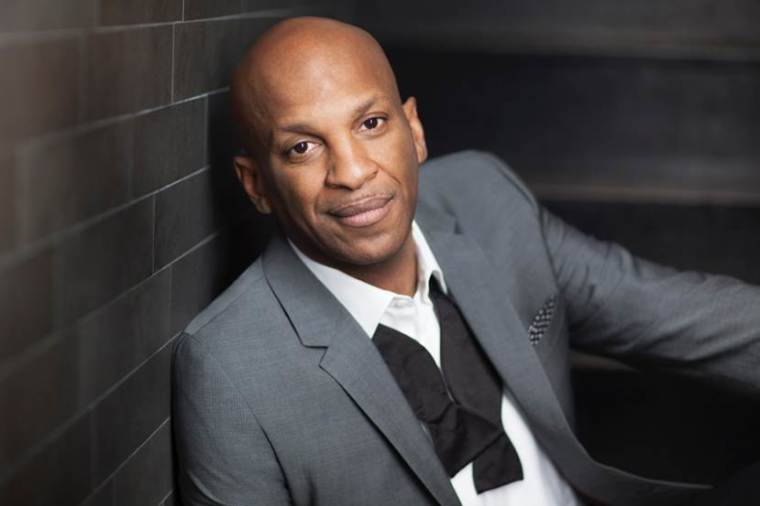 After learning of the death of his 13-year-old niece, pastor and gospel singer Donnie McClurkin continued to perform on The Festival of Praise tour where he praised God in the midst of a breakdown.
Tears often streamed down the face of McClurkin during his performances where he is accompanied by fellow ministers of song Kim Burrell, Jessica Reedy, Fred Hammond, Isaac Carree, Zacardi Cortez and Hezekiah Walker. McClurkin posted video and commentary of his emotional moments to Facebook.
"The passing of my 13yr old niece, Trinity, 4 days ago ... and the pain it's left her parents and grandparents, aunts uncles, brothers & sister and cousins ... left me broken on stage ... but theses singers were and are so much more than singers ... Kim Burrell, Jessica Reedy, Fred Hammond, Isaac Carree, Zacardi Cortez, Hezekiah Walker…" the singer wrote on Facebook.
"Their love helped me minister ... it's all for the glory of God! Keep my family in prayer ... Home going service is this thursday ... another death ... but God be praised ...Through it all, Andrae ... through it all!"
Details about the teenager's death have not yet been released publicly, but McClurkin took to Instagram to solicit prayers.
"Early flight (delayed) headed home for the funeral of my 13yr old niece, Trinity! Pray 4 the MASON/MABLETON/McCLURKIN families 2day," he wrote.
This is not the first time that McClurkin has had to endure tragedy this year. In March
the McClurkin family lost their sibling Cheryl "Cheri" McClurkin. Two days after she passed away, the pastor and gospel singer took to Instagram to share a heartfelt message, along with an image of his sister.
"My sister ...ENJOY HEAVEN, Cheri," he wrote on Instagram.
Cheryl died from a heart attack on March 3, according to McClurkin's representatives. Cheri, a mother of five and grandmother of nine, sang and recorded with her musically-inclined family throughout the years.
The McClurkins have endured tragedy this year, but they've also been able to celebrate some victories. One small joy included when McClurkin's radio program, "The Donnie McClurkin Show" on WBLS FM, pulled in the highest ratings the station had ever seen during its 5 a.m. to 6 a.m. time slot.
McClurkin previously told The Christian Post that God's grace allowed him to accomplish what he set out to do for the Kingdom.
"The definition of grace is the supernatural ability to do what you cannot do in the natural and God graces us to do what He's called us to do," he said. "He put just enough hours in a day, just enough days in a week and just enough weeks in a month for us to accomplish things."