Dove Award-Winning Singer Jonathan McReynolds to Drop Sophomore Album 'Life Music: Stage Two' Featuring India Arie, Warryn Campbell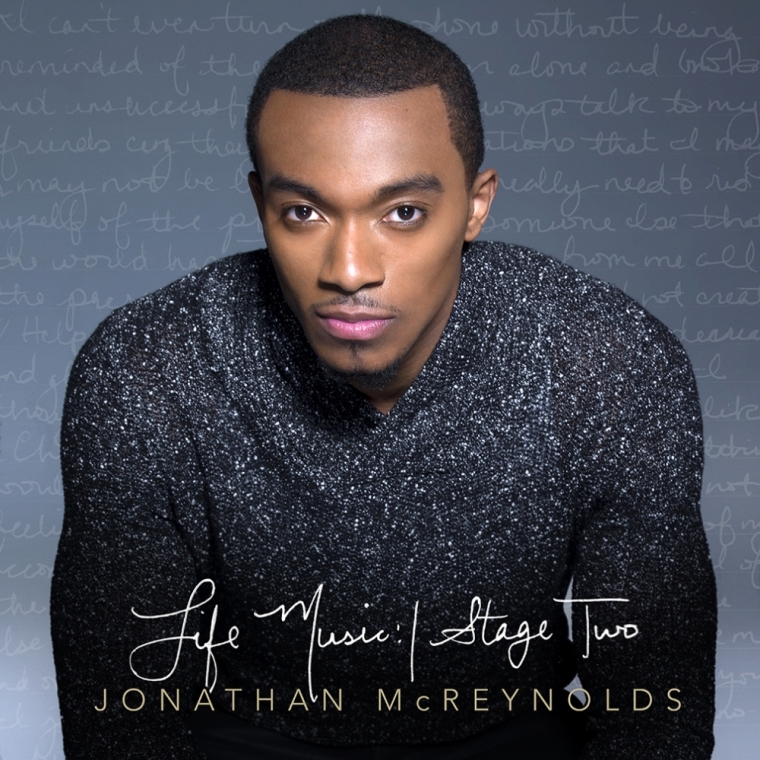 Nearly three years after making his mark on the Gospel music scene with "Life Music," Stellar award-nominated singer, Jonathan McReynolds, is gearing up for the release of his sophomore album Life Music: Stage Two.
"I wrote my first album as a college student. This second album, as a college teacher," the "Pressure" singer said in a statement shared with The Christian Post. "My life has changed — different pressures, more revelation, more musical ideas. The one thing that hasn't: my approach to songwriting. Still aiming to be transparent and genuine. Message first."
The Chicago native, known for his pensive lyrics and soulful sound, teamed up with big names including India Arie, Warryn Campbell, PJ Morton and Derek Minor for the highly anticipated album. The project infuses acoustic, gospel and pop sounds and features his hit singles "Gotta Have You" and "Pressure."
The Dove award-nominated artist will drop Life Music: Stage Two on Sept. 18, the day after his 26th birthday.
McReynolds previously spoke with CP about working with Campbell, an acclaimed music producer, on his lead single "Gotta Have You," which continues to receive airplay across national radio stations.
"It was incredible, he's a legend, he's absolutely a machine. I didnt know how he was going to do it and he just did it with great ease and quickness," McReynolds told CP.
"That song, we were able to put it together very quickly. It was the quickest, easiest song I've ever done in my entire life. The process was quicker than any process I've ever had. I've heard many artists say that sometimes the song that takes the littlest amount of time are sometimes the best songs you ever do. It was very fun and a great, creative experience and great to learn from the best."
His song "Pressure," which he performed at at the Stellar Awards earlier this year, previously landed at No. 2 on iTunes Christian/Gospel Charts.
McReynolds shared why he believes the song has resonated with his fans. "It's transparent, it's genuine, it's an actual experience for Christians. This is not music that I just kind of make up and imagine or fantasize about, its like a diary/journal to music. So I pray that when people hear it, they say at the very least 'man I'm glad that someone else feels that way too."