'Duck Dynasty' Star Sadie Robertson Prays 'Everyone Realizes They Are A Child of God,' Releases New Book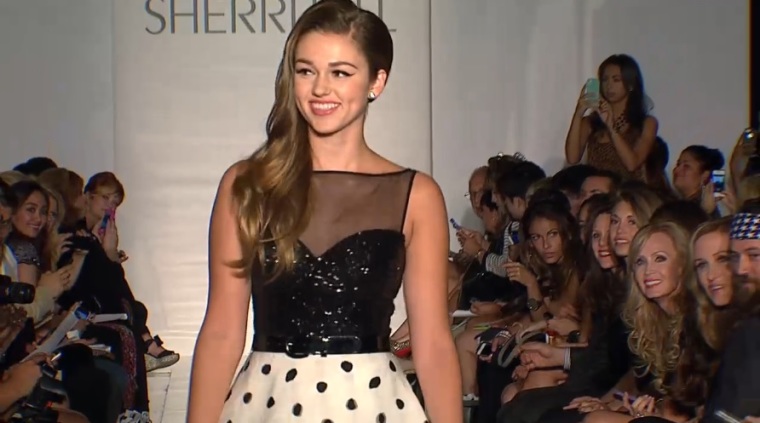 Sadie Robertson released her first book Live Original this week just as the "Duck Dynasty" star admitted she prays that people find God.
Live Original: How the Duck Commander Teen Keeps It Real and Stays True to Her Values hit bookshelves on Tuesday, Oct. 28, and shortly thereafter, Robertson shared her hopes for the book.
"Today is the day," the 17-year-old wrote on Twitter. "My book Live Original is out. I am thankful to God for blessing me with the opportunity to write this book. I pray that many lives are touched through this book."
Furthermore, the "Dancing with the Stars" contestant aims to help instill confidence in Live Original readers through guiding them toward God.
"I pray people realize that they are a beautiful child of God, and become confident in that," she added on Twitter. "So do not throw away your confidence; it will be richly rewarded (Hebrews 10:35 NIV)."
In Live Original, Robertson shares real-life experiences that helped strengthen her own confidence, including her experience on the runway during New York Fashion Week where other models were rude to her last year.
"Many of them did not say a single word back to me," Robertson penned, according to RadarOnline. "They just looked at me like they had icicles in their eyes."
Moreover, the "uncomfortable" situation worsened when Robertson realized the other model's insecurities. Fortunately, the teen was able to rely on her own confidence, which is rooted in her faith.
"They cared way too much about their outward appearance," she wrote. "Confidence is an inside thing. I could have totally lost it over the comments people made and the icy looks they gave me, but I didn't. God has been training me all my life… to be strong and confident."
Live Original is available in stores and online. Read more about the book here.