'Duck Dynasty' Stars Missy, Mia Robertson Release Book Series on Embracing Differences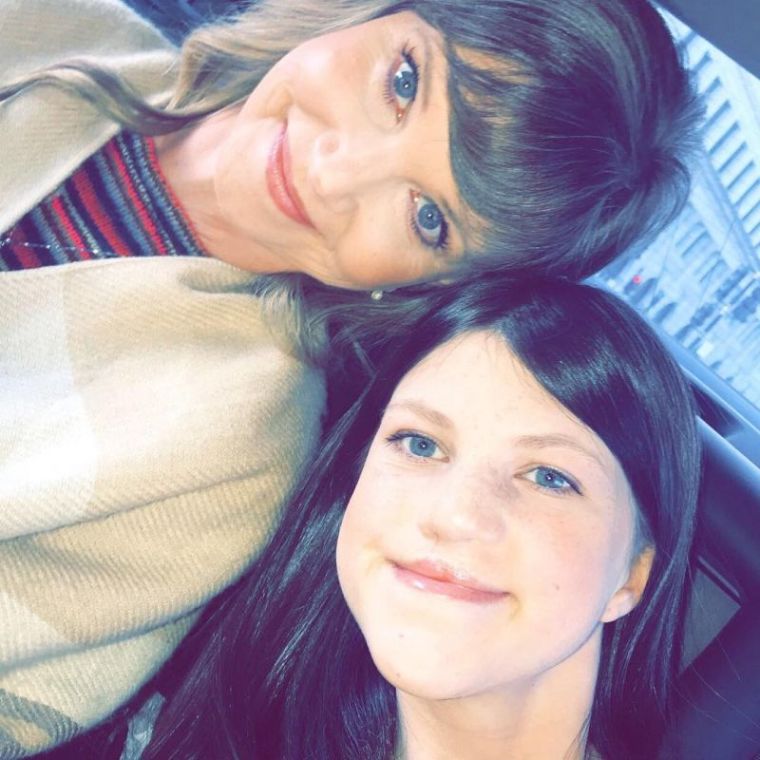 "Duck Dynasty" star Missy Robertson and her daughter, Mia, have released a series of fiction books to encourage children to embrace the differences that make us all unique.
The first two books in the Princess in Camo series were released last month and explore the nature of a family filled with social, cultural, and physical diversity. Based on Mia's life and her relationship with her cousins, the books demonstrate how to love unconditionally and live faithfully through all of life's obstacles.
"It was easy to come up with these stories because our family experiences so many adventures," Missy told The Christian Post. "The harder part was making sure the stories came across in a way that also had a broader aspect of, 'What are we doing on this Earth, and how can we interact with others in a God-honoring, healing way?' We wanted to make sure we filled a void out there in terms of positive, godly content for young girls and teens."
Missy admitted that writing the book with her teenage daughter was a bit of a challenge at times. She said that Mia, who was born with a cleft lip and palate, didn't want the book's protagonist, Ally, to have the same characteristics — even though Missy thought it would be a good idea.
"I wanted Ally to keep her cleft lip and palate because Mia has done such an amazing job in overcoming challenges to her life, mentally and physically," Missy explained. "But Mia said, 'Mom, this is fiction. I can do whatever I want.' She didn't want a cleft lip and palate in fiction, so I let it go."
Instead, Ally suffers from allergies — a condition affecting one in three children in the U.S., according to national statistics.
"So many kids have struggled through that and had to figure out how to do life, so we decided to go with that," Missy said. "In each book, Ally experiences obstacles and challenges and has to figure out how to overcome them, just like every young person today."
Because Mia is so much younger than her two older siblings — her brothers Reed and Cole are now adults — her cousins are "like her siblings," Missy said, making them a natural addition to the books.
"If you're familiar with our family, you'll notice similarities between Mia, her cousins, and their fictional characters," she said. "In our house, words mean a lot, and we so often forget that with those closest to us. Sometimes, the cousins will get annoyed with each other, and I have to remind them to be kind and treat each other in a Christ-like manner."
"It's never acceptable to be unkind," she added. "These books show that actions and words matter; it's important to include others and make them feel a part of a group. That's how God treats us, and that's what these books drive home. Through these books, we hope young people are encouraged to embrace one another and be kind and merciful to one another, flaws and all."
Released in February, the first two books in the Princess in Camo series have already hit No. 1 on Amazon in their category. The second two books in the series are slated for September release.
Earlier this month, Missy celebrated the books' success in an Instagram post.
"What?! Now 'Allie's Bayou Rescue' is an Amazon #1 Best Seller!" she wrote. "Thanks to all you buyers out there! I hope one day Mia truly understands what an accomplishment this really is. But right now, she's just a normal middle-schooler having a sleepover."