'Duck Dynasty' Wedding Date Revealed: John Luke and Mary Kate to Marry This Saturday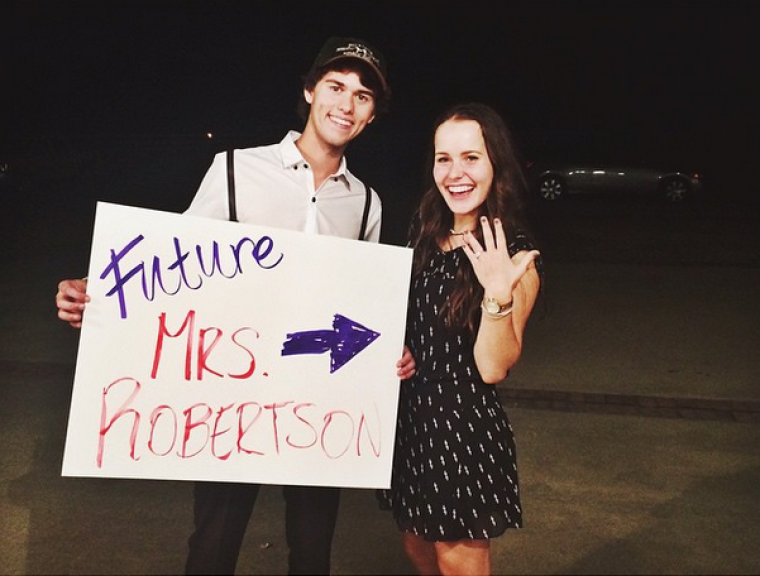 John Luke Robertson of A&E's reality series "Duck Dynasty" is set to marry his fiancée, Mary Kate McEacharn, on Saturday, June 27, according to the couple's online wedding registries.
The pair, who got engaged on John Luke's 19th birthday last October, are registered at both Bed Bath and Beyond as well as West Elm where they have selected items such as drinking glasses, kitchen utensils and bakeware, among many other gifts. Other details about the wedding found on the gift registries includes news that John Luke and Mary Kate will wed in the couples' home state of Louisiana, where "Duck Dynasty" is filmed.
Earlier this month, John Luke's mother, Korie Robertson, confirmed that the summer wedding plans were "coming along."
"We're meeting with the wedding planner Monday and things are coming along," she said, according to Fox411 last month. "The hardest part is figuring out the invite list; we've got big families."
Also, in a previous interview with The Christian Post, John Luke's uncle, Alan Robertson, discussed John Luke's wedding to Mary Kate, including his own prayer for the union.
"I pray that they will be protected from attack of the evil one on their marriage vows and that they will enjoy the experience of growing together as they carve out the path of their future as a family," said Robertson, a retired pastor known as the beardless brother on "Duck Dynasty."
Just three days before the wedding on Saturday, the new season of "Duck Dynasty" will premiere on A&E with more on the entire Robertson family on Wednesday, June 24. The first episode of the show's eighth season will see the family throw a lively engagement party for John Luke, Mary Kate and her parents in order to bring the two families together, according to the Minneapolis Star Tribune. It will also feature, "Duck Dynasty" stars such as John Luke's father, Willie, and his grandfather, Phil, taking the groom-to-be golfing in an attempt to impart marital advice.
"Duck Dynasty" will air at 9:30 p.m. ET Wednesday on A&E.