Duggar Daughter Jill Dillard's Friend Kidnapped, Murdered on Central America Mission Trip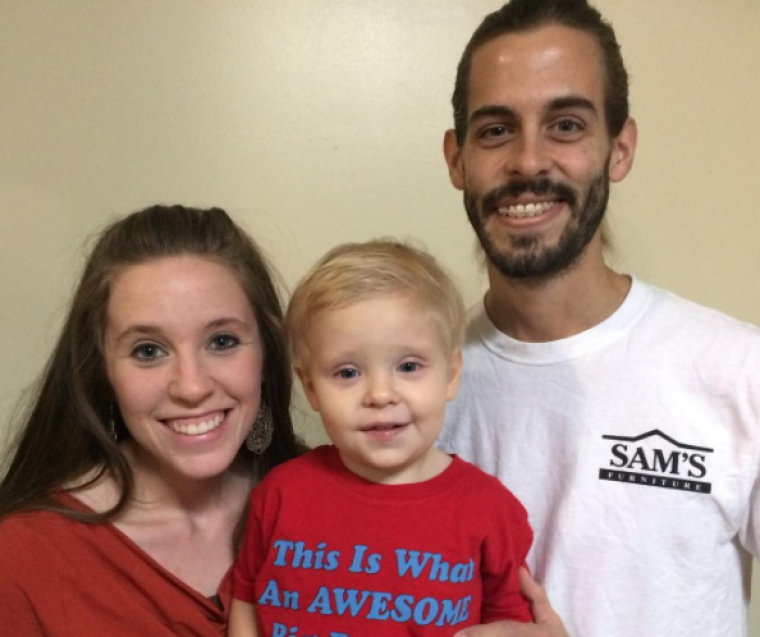 A kidnapping and murder has hit close to home for Duggar daughter Jill Dillard and her husband, Derick Dillard, who are detailing how they lost a close family friend while on their missionary trip in Central America.
Three months after embarking on their missions trip, the Dillards, who rose to popularity on the TLC reality television series "19 Kids And Counting," are sharing a heartbreaking tale in their blog update posted Monday.
"We received a phone call on Monday from a friend here in Central America informing us that one of our other good friends (a fellow Christian) had been murdered the day before and that his family had found his body down by the river earlier that morning," Jill wrote. "Even though we had spoken with our friend and his family about the realities of the dangers here, and especially in their area right now, we were shocked when we learned of his kidnapping and murder. We've had them into our home three times in the past couple weeks!"
While Jill said she has cried and grieved her friend, she asked readers to pray for his family.
"Please pray for our friend's wife, son, daughter, granddaughter and other relatives. Please also pray for God to allow the local church and us to reach out to their family and be able to love on and comfort them during this difficult time," she wrote. "We will only be here a little while longer, before we return to the States to prepare for the birth of our second little one, so please also continue to pray for God's strength and grace to carry on with responsibilities and make the most of the short time left here before our return."
Jill closed out her blog by posting Revelation 22:12–13, 20 which reads, "Behold, I am coming soon, bringing my recompense with me, to repay each one for what he has done. I am the Alpha and the Omega, the first and the last, the beginning and the end. ... He who testifies to these things says, 'Surely I am coming soon.' Amen. Come, Lord Jesus!"
For years, the Dillards have been doing missionary work in Central America. Despite the recent tragedy, Derick Dillard honored his wife on her birthday Wednesday.
"I am so thankful that God chose you to be my helpmate in life. You are a radiant example of the love of Christ," Derick wrote. "Walking through life with you has been one of the greatest joys I have ever experienced. I have seen the love and care you have shown your family, Israel, and the people we are working with every day."
He added, "You make me a better person every day. I love you with all that I am and it is such an honor to be your husband!"