Duggar Family Honors Stillborn 20th Child, Jubilee, in Facebook Tribute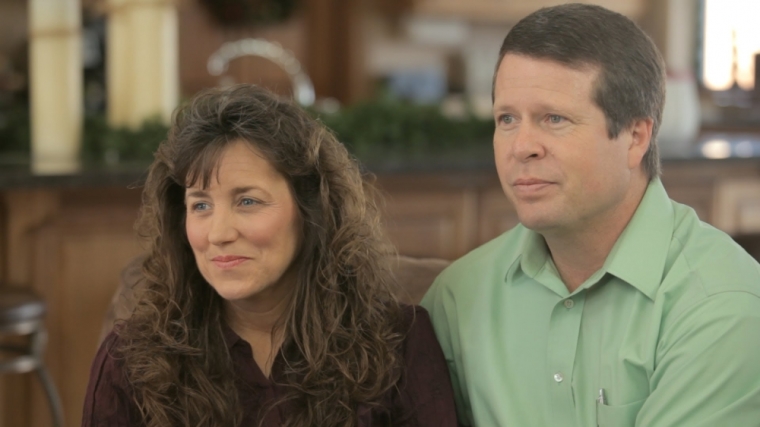 Jim Bob and Michelle Duggar honored their daughter, Jubilee, who was stillborn six years ago, with a touching tribute earlier this week.
On Monday, the Duggar family's Facebook page featured a special tribute to Jubilee, who would have been their 20th child before Michelle suffered from a miscarriage in 2011.
"It's hard to believe Jubilee would have been 6 years old today. Jubilee is our 20th child, she was stillborn. We so look forward to seeing Jubilee in Heaven," the tribute on the page states.                                                                                                                                                                                                          "In the Bible, King David's baby died and he stated, 'I shall go to him, but he shall not return to me.' This is our hope of eternal life, if each one of us repents of our sins and put our faith and trust in Jesus."
In 2011, the Duggars opened up about losing their 20th child after a routine 19-week checkup resulted in Michelle being told that she would lose her baby.
"Our doctor said it was wise to let this miscarriage happen naturally," the then 45-year-old Duggar matriarch told People magazine. "And so that is what we are going to do."
She described the feeling of discomfort that initially indicated she was losing her child.
"On Dec. 3, I felt a little uncomfortable but I thought it was just something I'd eaten. It could have been the beginning of something going wrong," she said. "I had my blood drawn yesterday, and it showed that my progesterone levels had dropped, so something was not right [with the pregnancy]."
The miscarriage was the second time that Michelle had lost a pregnancy. The first happened when she was carrying her second child.
"We named that baby Caleb, even though we didn't know if it was a boy or girl because that miscarriage was early," she said.
The second miscarriage was just as heartbreaking for the Duggars, but Michelle turned to the Lord to process it.
"I feel like my heart broke telling my children. They have all been so excited about this baby and looking forward to April coming around and having a new little one in our arms," Michelle told People magazine in December 2011. "That was the most difficult. The Lord is the giver of life and He can choose when that life is ready to go on and be with Him."