Dwyane Wade's Aunt Thanks God for Brief Life of Slain Daughter Killed Walking Baby in Chicago's South Side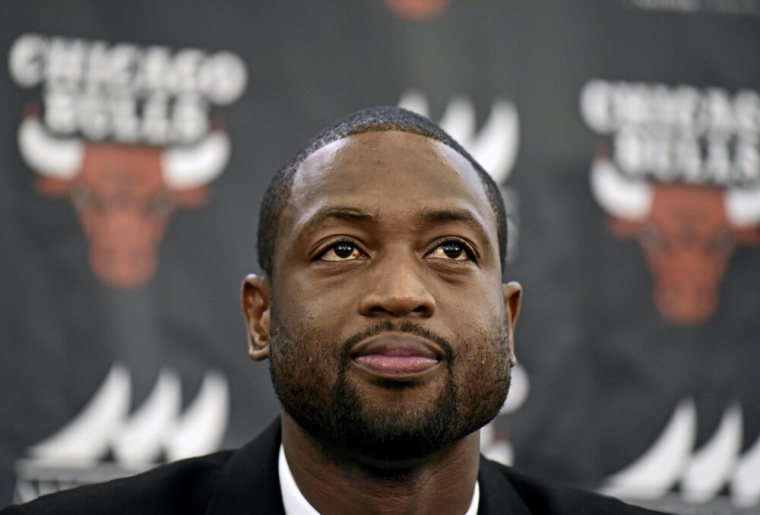 The shooting death of NBA star Dwayne Wade's cousin has grabbed the attention of Chicago's South Side. Although the tragedy has ripped a mother from the lives of her four children, Wade's aunt is thankful to God for the brief life of her slain daughter.
Diann Aldridge wept as she clutched a photo of her daughter, Nykea Aldridge, 32, and payed tribute to her memory.
"Her life is gone and she can't come back. This is my baby girl. Just a life that's gone too soon." she said. "Too soon, too soon, she was taken away from us. But by the glory of God we have her children, her four children."
"And I just thank God once again for allowing her to be in my life. For me to give birth to her — along with her dad to raise her up to be the woman that she is or was. She will be greatly missed, and I just thank God for her right now and always. Always."
Nykea Aldridge was killed on Friday when she was struck by a stray bullet during a fire exchange between gang members while pushing her 3 week old infant in a stroller in Chicago's South Side.
The gang members, two brothers, Derren Sorrells, 22, and Darwin Sorrells Jr., 26 — who belong to the Gangster Disciples, according to USA Today — were both on parole and were charged with first-degree murder and attempted murder on Sunday. They are being held without bail as they have been deemed a danger to society.
According to police, the brothers' intended target was a for-hire driver who had entered their neighborhood to drop off his passengers and had "exchanged looks" with them. The brothers chased him down and shot at him, killing Aldridge instead.
The brothers have a history of violence. Derren Sorells was convicted in 2012 for a motor vehicle theft and an escape from custody, but was released early — just two weeks before shooting Aldridge. He had a rap sheet of six felony arrests.
Darwin Sorells was sentenced to six years in prison in January 2013 for a felony gun charge and was released from prison earlier this year.
Chicago Bulls shooting guard Dwayne Wade, cousin to Nykea Aldridge,
The city of Chicago is hurting. We need more help& more hands on deck. Not for me and my family but for the future of our world. The YOUTH!
— DWade (@DwyaneWade)