Easter: What Americans Take for Granted, Persecuted Christians Cling on for Hope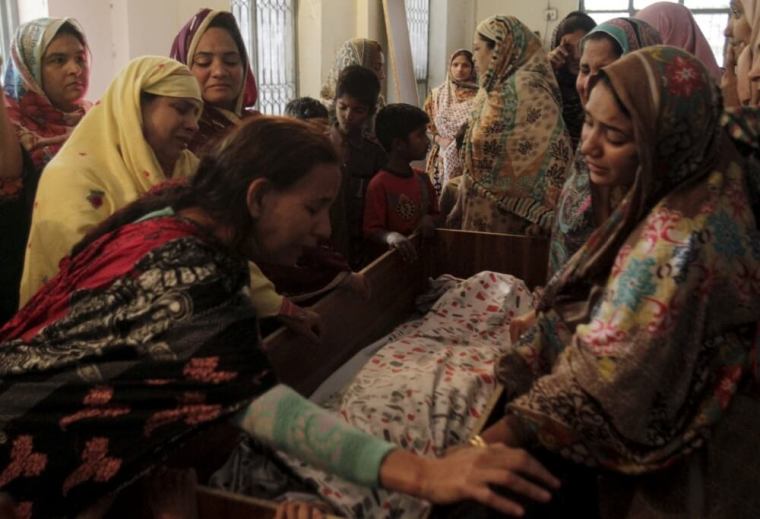 While some may take Easter for granted, for others it is a reminder that the resurrected Christ will bring justice for Christians who have been beheaded, crucified, and face extermination, the American Center for Law and Justice said.
Jay Sekulow, chief counsel of the ACLJ, which advocates for Christians facing persecution around the world, stated on Thursday ahead of the holiday that people in America may often take the "freedom to celebrate Easter for granted," but many other Christians around the world are facing extreme persecution for their faith.
"There are Christians being slaughtered by terrorists as they worship as part of the Islamic State's genocide against Christians. ISIS has one goal – to exterminate Christians and other religious minorities from the face of the Earth," he wrote.
"They perpetrate a host of unspeakable evils and atrocities against Christians – enslavement, beheadings, crucifixions, sexual barbarity, and more."
The ACLJ has called upon the United Nations to take action against the "historical atrocities" Christians are facing and has asked why so little is currently being done to help.
The conservative group has also sent letters to Nikki Haley, the permanent representative of the United States to the U.N., urging the U.S. government to press for international action for persecuted people.
Sekulow listed some of the major injustices Christians are facing around the world, such as U.S. pastor Andrew Brunson being held in prison in Turkey for his faith, and Sudanese pastor Hassan Abduraheem facing 12 years for unproven terror link accusations.
Also, in Pakistan, Christian mother Asia Bibi is sitting on death row for her faith.
"Her final appeal has been delayed numerous times, making our advocacy more important than ever," Sekulow said of Bibi.
The targeting of Christians escalated with twin church bombings on Palm Sunday in Egypt, killing 45 people and injuring hundreds.
IS not only took responsibility for the attack, but vowed that more bloodshed was coming.
"Crusaders and their apostate allies should know the bill between us and them is very big and they will pay it with rivers of blood from their children, god willing. Wait for us, for we will wait for you," the terror group said in a message, as quoted by Reuters.
Other persecution watchdog groups, such as Open Doors, have called for prayers for Egypt, for all people suffering due to terror, and for those who have been led to commit such mass murder.
"We will keep praying for all Egyptians, especially for those dark minded, brainwashed and misled so our Father may cleanse their minds and hearts," an Open Doors contact shared in a prayer earlier this week.
Yet in the midst of all the suffering, Sekulow said that Easter is a time to remember Christ's great sacrifice, and the promise of restoration.
"There are countless other Christians who are oppressed, brokenhearted, and in need of the Good News, our prayers, and our efforts to be heard on their behalf," the ACLJ chief counsel wrote.
"Our resurrected Savior is using His Church to be His hands and feet to seek justice for the oppressed, care for the widows and orphans, and love this fallen world," he highlighted. "His perfect life, persecution, and resurrection give us and our fellow Christians facing persecution great hope."